Nelson Priority Concrete Cardinals take flight en route to West Kootenay Little League Minor crown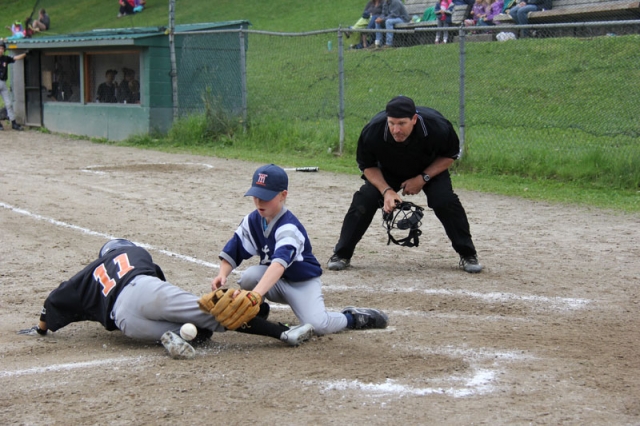 The Nelson Priority Concrete Cardinals finished the minor baseball season as double-winners after capturing the West Kootenay Little League Minor Division title Sunday in Nelson.
The Cardinals rode the late-inning pitching heroics of nine-year-old Kelton Forte to hold onto the 7-5 victory over Beaver Valley.
Forte also doubled and singled to score four runs.
Aggressive base running was the difference. A suicide steal of home in the fourth by Luca Fraedenich allowed Nelson to take back the lead for good.
Forte then shut the door in the fifth inning. 

BV had a very good hitting team but left four runners on base and couldn't get a hit on Forte.
Nelson Priority Concrete, winners of the regular season title and the top seed in the nine-team tournament, finished undefeated with consecutive wins over the second seeded squad.
The Nelson Overland West Tigers finished third, losing to Beaver Valley in the semi final.
Nelson Fair Realty Giants finished fifth while the Nelson Hairy Productions took seventh.
The tournament concludes the West Kootenay Little League season.
Now the all star campaign begins with a West Kootenay select team wraps playing tournaments Washington State and Montana prior to the provincials in Vancouver.
The West Kootenay All Stars have a U12 and U10 representing the area with kids from Nelson and Trail this year.