Mallard's Team of the Week — Nelson U17 Selects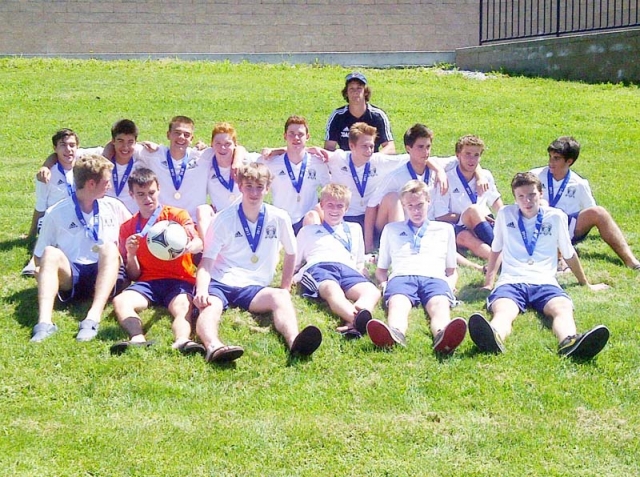 The Nelson Selects booked a trip to Prince George for the B.C. Soccer Provincial B Cup by stopping Cranbrook 5-3 during the U17 Boy's Kootenay Playdowns Sunday in Creston.
Staff at Mallard's Source for Sports would like to add to the celebrations with Team of the Week honours.
The club includes, back row, L-R, Michael Viala, Shota Ida, Dunavan Morris-Janzen, Ryan Lewis, Andrew Tranfo, Johnny Johnson, Nolan Percival, Nolan DeRosa and Jacob Lunn.
Front: Walker Dempster, Cole Sutherland, Dylan Whiffen, Lucas Burrows, Ethan Perkins and Arden Gross-Woodske
Missing, Thiabaud Engelbrecht and Justin Willness. Coach is Davis Stupich, with had behind back row.