Mallard's Team of the Week — Cast of Cabaret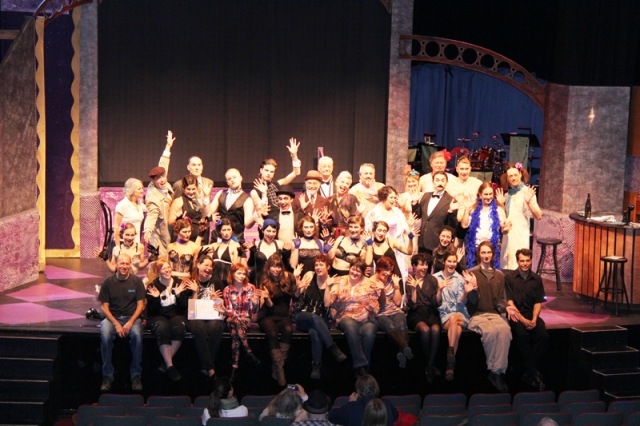 Mallard's Source for Sports is stepping out of sports scene for a week to select the latest Team of the Week winner.
Following its recent three-day stint at the Capitol Theatre in Nelson, the cast of Cabaret caught the eyes of Team of the Week judges and were quickly selected this week's winner.
The hit musical, produced by Sydney Black, directed by Pat Henman with musical direction of Rick Lingard and choreography by Mackenzie Hope, filled the Capitol for five performances May 30 to June 1.
The cast is pictured prior to its dress rehearsal at the Capitol Theatre.