Free EcoSave Energy Retrofit seminar can save dollars down the road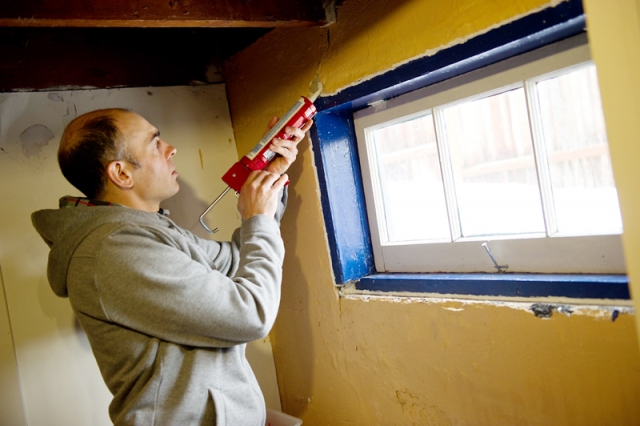 Summer is a great time to forget about the woes of Old Man Winter.
However, with Old Man Winter on holidays, summer is the perfect time of year to energy-proof your house.
And the City of Nelson's EcoSave Energy Retrofit seminar — Tuesday (June 25) at the Prestige Lakeside Resort, starting at 7 p.m. — is a great way to learn how to get your home ready for next winter.
At this free seminar, Nelson Hydro and FortisBC customers can register for $60 home energy assessments, and learn about rebates, low-interest financing options and FortisBC's Kootenay Energy Diet.
There will also be a contractor trade show.
Launched more than a year ago, participation in the EcoSave program has been a huge success in the community.
Homeowners receive a home energy assessment, free energy efficiency products and access to low-cost financing. The assessment includes a customized retrofit plan and information on how to access rebates.
Even simple actions like caulking and weather stripping can make a difference.
Upgrades like insulation, air sealing and the installation of more efficient space and water heating systems can produce a noticeable reduction in utility bills.
To help participants make those investments, one of the financing options EcoSave offers is 3.5 per cent financing, which is repaid on your Nelson Hydro utility bills.
"On-bill financing is a unique benefit of the program," said Carmen Proctor, EcoSave coordinator. "No credit information is required, making the process quick, accessible and simple."
"For many of the program's participants the quick financing options have helped a lot of people access the funds they need to make a lot of beneficial energy upgrades." Proctor adds.
For Nelson Hydro customers who reside outside of the city, Nelson & District Credit Union has partnered with EcoSave to offer the same loan terms to EcoSave participants.
Nelson Hydro, FortisBC PowerSense, Nelson & District Credit Union and a Certified Energy Advisor from City Green Solutions will provide all the info and answers you need. An EcoSave participant, who has completed the process including on-bill financing, will give a testimonial on his positive experience.
There will be lots of door prizes and a chance to win a free home energy assessment along with a chance to register, learn more and meet some of the local contractors.
Refreshments will be served too.