Bombers Rugby salutes year end winners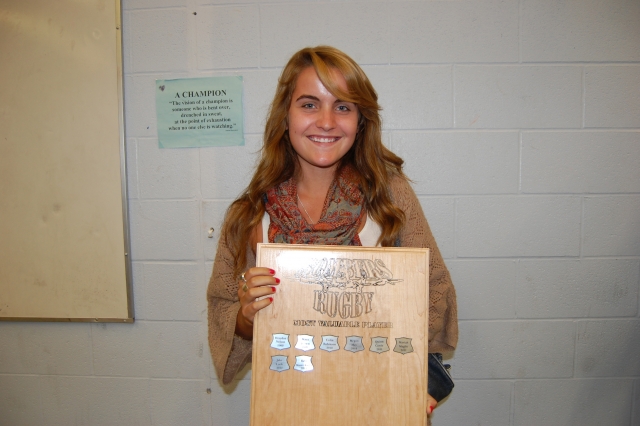 The end of the school term means time to hand out athletic awards at L.V. Rogers High School.
Two Bombers garnering top honours were Grade 12 players Simon Yole and Simon Yole and Mariah Maglio.
Yole, powerful, high work rate, durable and commited, captured the Most Valuable Player award for the Bombers Rugby side.
Yole also was the Commissioner's Winner at B.C. High School Rugby Championships in Abottsford.
Meanwhile, on the girl's circuit, Maglio topped the awards by winning the Most Valuable Player for the Bombers.
Maglio was the leading scorer with amazing speed and gifted offensive abilities.
Other award winners for the Bombers Rugby include Rookie of the Year:
Emma Schrader and Jef Vreys while Tiffany Markin and Brandon Sagal were Coaches Award winners.