Beasley Rescue Society gets a little bigger with new storage facility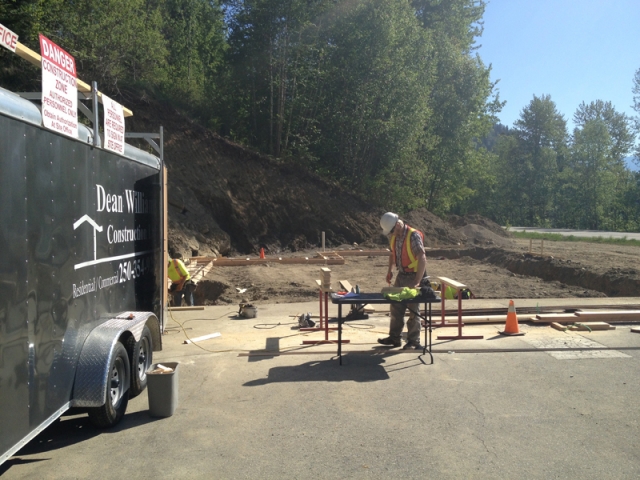 Responding to emergency calls is a job that needs the right equipment to successfully complete the rescue mission.
Which is why motorists driving on Highway 3A west of Nelson will see over time a new four-bay storage facility constructed next to the Beasley Fire Hall.
"We're building a four-bay storage facility to house our command trailer, boat, rescue trucks and structural protection trailer," Craft told The Nelson Daily recently.
"Right now half of this equipment is stored in my backyard and we can't function like that," Craft adds. "If the equipment is here and ready to go we can cut down the time we take to get to a call."
Craft has been a leader in fire and search and rescue department since he retired.
He's been able to purchase equipment that spawned the Beasley Rescue Society.
And similar to the way Craft has been able to purchase equipment the new storage facility is being built.
"This construction is happening mostly through grant money through Columbia Basin Trust," Craft explained. "Over time and thanks to (Regional District of Central Kootenay) director Ron Mickel, we've been slowly gathering funds."
Estimated cost to building lock up is $100,000.
However, local businesses have pitched in to help with the construction.
"(Contractor) Dean Williams and Maglio Building are giving us breaks as well as Selkirk Truss and other businesses," Craft said.
"We'll hopefully get to lock up . . . have the siding on and floor in with the money we have," he adds. "We'll the begin phase two, the heating and electrical after that."
The building is expected to be functional by fall.