Bears, compost, tasers, yellow fish, pet stores, a sister city, and more: Nelson City Council May 27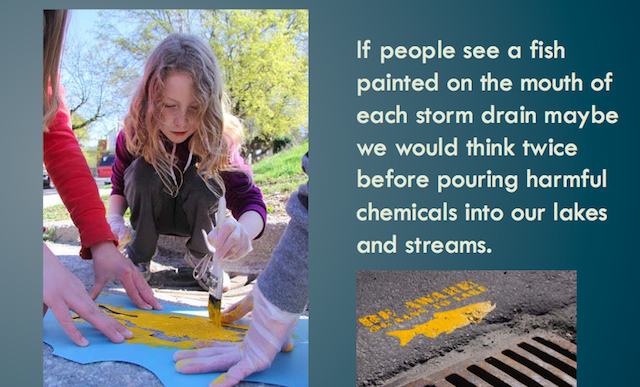 Every second council meeting is the Committee of the Whole, at which community groups, individuals, and the city's staff and committees can bring information and requests to council.
No decisions are made at these meetings but some items might be referred to a regular council meeting for a decision. That was the case on May 27 with Councillor Donna Macdonald's notice of motion about composting.
Macdonald wants to get composting happening
Councillor Macdonald introduced a notice of motion that "a request for proposals be issued for a consultant to perform a high-level assessment of composting options for the city, in cooperation with the RDCK if appropriate."
Council agreed that this motion will be discussed and voted on at the next regular council meeting on June 10.
Related Story: Composting has low priority in local waste management plans (February 14, 2013)
Why tasers were reinstated
Nelson Police Chief Wayne Holland attended the meeting to update on council on the reasons the department re-introduced tasers in March. Those reasons were outlined in the article in The Nelson Daily linked below.
Related story: Tasers are back, with new guidelines, at city police (April 4, 2013)
Yellow Fish Project: grade 8 students learn about our water
Grade 8 students Kelsey Griko, Joanna Blishen and Eve Maslik explained how a group of students from South Nelson, Trafalgar, and Wildflower schools painted yellow fish on the mouth of storm drains throughout Nelson as a reminder that waste material put into the storm drains affects aquatic ecosystems downstream.
This was done as part of the Know Your Watershed program, funded by the Columbia Basin Trust, that "teaches Grade 8 students where our water comes from, how it is used in our communities and where it goes after we use it."
The students' report is attached below.
Bear-proof garbage cans unavailable for purchase here
Bear-proof garbage containers like the one that Bear Aware coordinator Joanne Siderius brought to the council meeting have survived an hour with a grizzly bear with meat locked inside. But they cost hundreds of dollars each and are not available for purchase in Nelson and can only be bought in Vancouver and Canmore despite the fact that a Nelson bylaw states that garbage left outside must be in bear-proof containers.
Siderius provided statistics to show the location and frequency of bear encounters in Nelson. Her report is attached below.
SPCA asks for ban on pet stores
Rob Andrew of the Nelson SPCA asked that Council ban the sale of animals in pet stores. He explained that there are many animal health and welfare concerns as well as social costs associated with pet stores. He said Nelson could easily do this now because there are no pet stores in the city.
Andrew and co-presenter Amy Morris explained that the city could do this as a business licence issue, not in an animal control bylaw.
The SPCA's presentation is attached below.
Dealing with conflicting lakeshore uses
The Kootenay Lake Partnership is a multi-agency group formed to reduce development pressures and policy conflicts related to land use around the shore of Kootenay Lake.
Ryan van der Marel and Jon Bisset told Council about the group's work which includes foreshore inventory and mapping, creation of a shoreline sensitivity index and guidance document, archaeological assessments, creation of the Friends of Kootenay Lake, recognition of cumulative impacts on the lake, and public outreach. The goal is planned and coordinated lakeshore development.
Van der Marel asked the council for an unspecified amount of funding toward its work, on the basis that Nelson is the largest community on the lake with the largest development pressures. His request was referred to city staff.
Youth intern travels to Nelson's African sister city
Isabelle Herzig of the Nelson and Kaoma Alliance introduced Samantha Cacnio to Council. Samantha will be travelling to Kaoma, Zambia, on a youth internship to work with the group Women for Change.
Nelson has a sister city relationship with Kaoma.
Healthy Communities Initiative
Kerri Wall of the Interior Health Authority (IHA) explained that local governments have a major impact on health because they are responsible for such things as recreation planning, agricultural planning, food policies, farmers markets, social planning, affordable housing, anti-poverty strategies, programs for seniors and youth, and anti-smoking bylaws.
Wall provided general information on health spending and priorities, all leading to an unspecific offer to work with Council on a variety of broadly defined health issues (active living, healthy eating, tobacco reduction, healthy built environment, and priority populations). She suggested that the IHA has expertise and resources the city might use but did not suggest specific programs or initiatives.