Mallard's Team of the Week — Kootenay Zone U12 Boys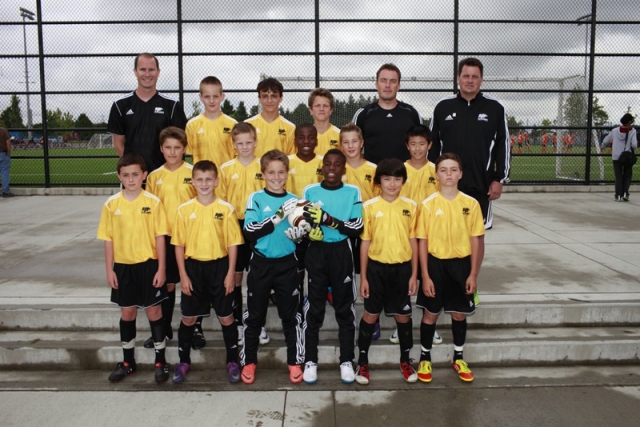 Staff at Mallard's Source for sports is dipping into the vault a little to find the most likely recipient for Team of the Week.
Mallard's staff looked back at the 2012 B.C. Summer Games held last month in Surrey for the winner — Kootenay Zone U12 Boy's Soccer squad.
The team played very well against some of the top U12 teams in the province to secure seventh spot with a 3-1 victory over North West.
The team includes, in no specific order, six Nelson players — Milo Baranyai-Sheppard, Thomas Baxter, Jaden Dyck, Ezra Foy, Angus Paterson and Jesse Thurston; six Cranbrook boys, Jamie Cassleman, Jordan Klassen, Jovon Klassen, Harrison Risdon, Mikey Stambulic and Cody Sugihara; one player each from Castlegar Josh Fogal and Midway Sam Foy.
Head Coach is Kerry Dyck of Nelson.
Dyck was assisted by Michael Stambulic  of Cranbrook and James Baxter of Nelson.