Hard luck Team Kootenay finishes out of the medal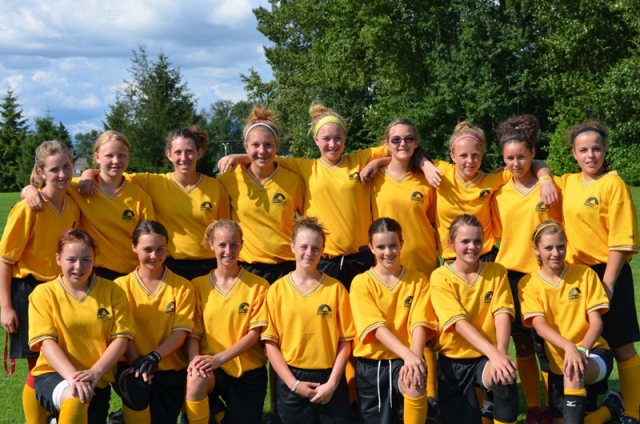 If Team Kootenay and Nelson's Emma Hare didn't have bad luck the squad would have no luck at all.
Team Kootenay finished out of the medal at the B.C. Summer Games held recently in Surrey but may have done better if the skies didn't open up during a preliminary round contest against Thompson/Okanagan.
During the opening round contest Team Kootenay had a 9-0 lead after two innings before Mother Nature dumped rain on the game. During the game, Team Kootenay pulled off a triple play to end the inning.
The game went into the books as a rain out costing Team Kootenay important points in the round robin draw.
Team Kootenay's second game against Fraser Valley was also a rain out before the interior squad took to the field for good, bouncing Team Cariboo 5-3.
Team Kootenay overcame a 3-1 deficit, scoring four times in the sixth to grab the win.
Cranbrook's Tyler Carver picked up the win on the mound along with knocking in the winning run.
In the final game of the tournament, too many errors cost Team Kootenay in a 7-1 loss to Vancouver Squamish.
Fraser Valley defeated Vancouver Island Central Coast 7-0 in the gold medal game.
Vancouver Squamish defeated Thompson/Okanagan for the bronze medal duringh the consolation final.