Sole Survivor outlasts Nelson Home Grown in final of Disc Break Ultimate tournament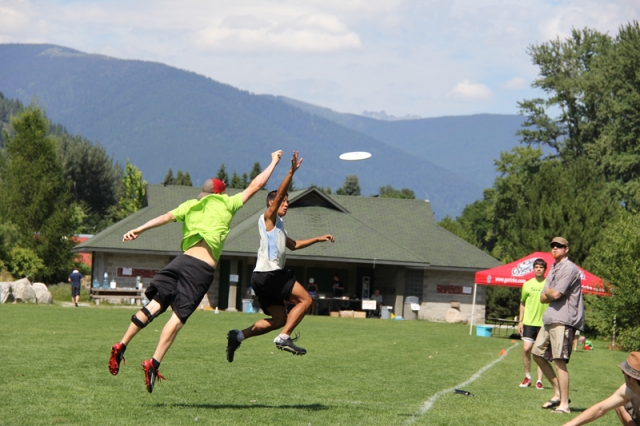 Vancouver's Sole Survivor got the best of Nelson Home Grown 13-5 to capture the Disc Break Ultimate tournament Sunday at the Lakeside Pitch.
It's the first time since 2003 the Nelson Ultimate League hosted a tournament.
Sole Survivor pulled away from the host club in the second half after Home Grown managed to keep pace with the Lower Mainland side.
Nelson Killbillies was the other local team entered in the tournament.
Ten teams from as far away as Calgary and Vancouver traveled to the Heritage City for the tournament.
Ultimate is a sport played with a flying disc.
The object of the game is to score points by passing the disc to a player in the opposing end zone, similar to an end zone in professional football.
Players may not run with the disc, and may only move one foot (pivot) while holding the disc.
The Nelson Ultimate League plays Thursday and Sunday at the Lakeside Soccer Pitch.