Slopitch players look to put positive spin on what has been a disastrous season on the diamond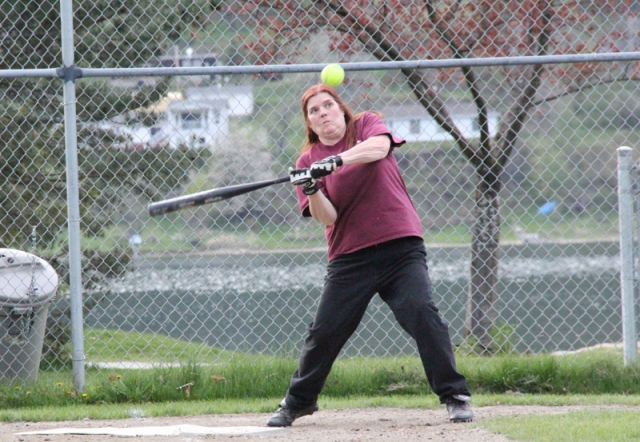 Flooding on the Nelson waterfront along with the worst June for rain on record has put the Nelson Mixed Slopitch League underwater this season.
"It's been a very trying season," league spokesperson R.J. Warren told The Nelson Daily.
"We played out first game since June 15 on July 3."
"Instead of Lakeside Ball Diamonds we're calling them Lake Diamonds," Warren added.
The league started the season in May with 17 teams.
The season was moving along briskly until June's rains wiped most of the games.
Then came the flooding along the Nelson waterfront, which cost the league even more games.
The results forced the league reps to move games to Queen Elizabeth Park — two games are played each evening.
Warren said league reps held a meeting to determine when, and where, the playoff tournament would be played — Salmo, Mount Sentinel or Queen Elizabeth Park.
The result was an eight-to-eight vote split, which one team already folding for the season due to the cancellations.
"We're going to play the tournament at Queen Elizabeth," said Warren.
The tournament, originally set for July 20-22, begins Sunday, July 15 with preliminary round games.
The Final is set for Sunday, July 22.
Hopefully it doesn't rain.