NPD reports black bear seen near Mountain Station Road and Svoboda Road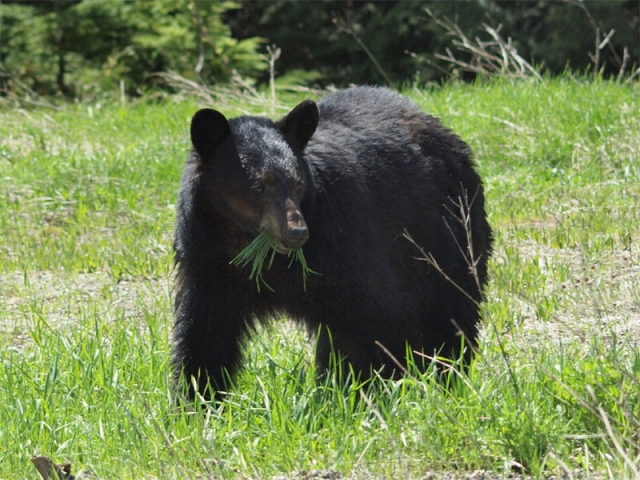 Nelson City Police is asking the public to be aware that a large black bear was spotted Saturday afternoon in the rail bed between Mountain Station Road and Svoboda Road.
The bear, reported to the police around 2:30 p.m., was observed running down from the tracks and into the residential area below.
NPD would like everyone to be aware that this time of year bears are out and could be seen within the city limits. 
Sightings can be reported to Bear Aware at 250-359-7036 and the Nelson Police at 250-354-3919. 
If the bear is threatening or aggressive, the Conservation office can be alerted by calling 1-877-952-7277.