Mixed Slopitchers finally get to play in the sunshine, Championship set for Sunday at QE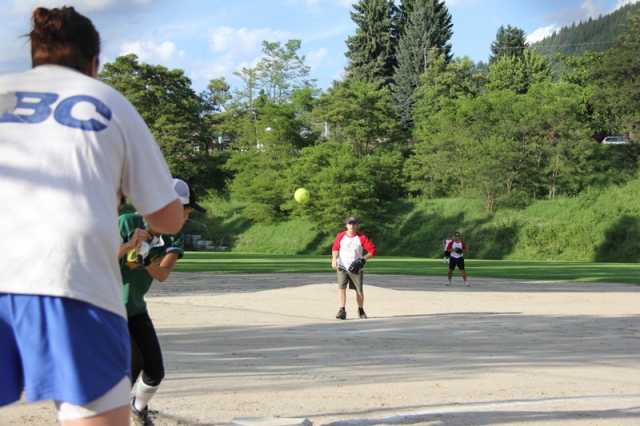 Thankfully, Mother Nature decided to take the night off rainwise, allowing the Nelson Mixed Slopitch League to begin the run to the championship game Sunday at Queen Elizabeth Park.
On the diamonds first was Cardinals against Our Glass in B-Division play.
Thursday its defending champions Jackson's Hole against Takeouts at 6 p.m. and Molson Finleys vs Bogustown at 7:30 p.m. in A-Division action.
The tournament concludes Sunday with A-Divison final at 6:30 p.m.
The B event goes at 5 p.m. while the C event begins at 3:30 p.m.
Due to the flooding of the Lakeside Diamonds, all games are being played at Queen Elizabeth Park in Fairview.