Mallard's Team of the Week — Nelson U15 Selects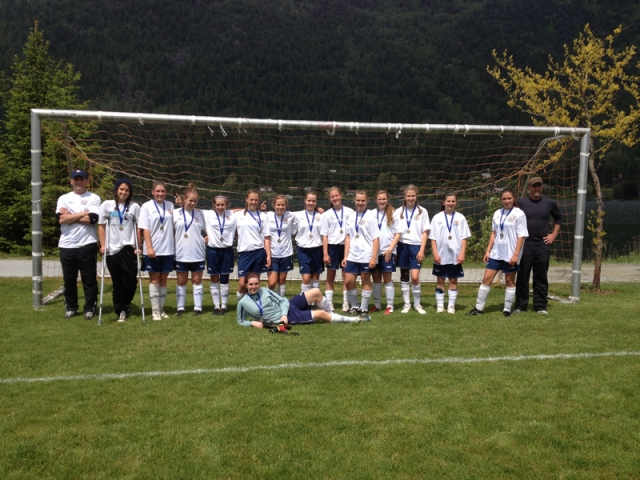 There are six Nelson Youth Soccer Rep team competing in the B.C. Soccer Provincial B Cup tournament, but only one can be Team of the Week.
Pulling a name out of a hat the staff at Mallard's Source for Sports gave the treat to the U15 girl's squad.
Staff and management at Mallard's want to wish all the teams success against B.C.'s best.
Players and coaches on the U15 Selects include, standing from left, assistant coach Justin Willans, Chiara Chirico, Daina Shaw, Tara Yowek, Hailee Gerun, Emma Schrader, Abby Willans, Sage Wilton, Paige LeFranc, Jena Wheeldon, Lauren Walgren, Alex Dehnel, Hannah Enns, Aroha Taiatini-Senechal and coach Mike Gerun along with keeper Katie Bow.
Missing from picture due to injuries are Maddy Murphy and Jade Sommers.