Mallards Team of the Week — Nelson Selects U14 Girls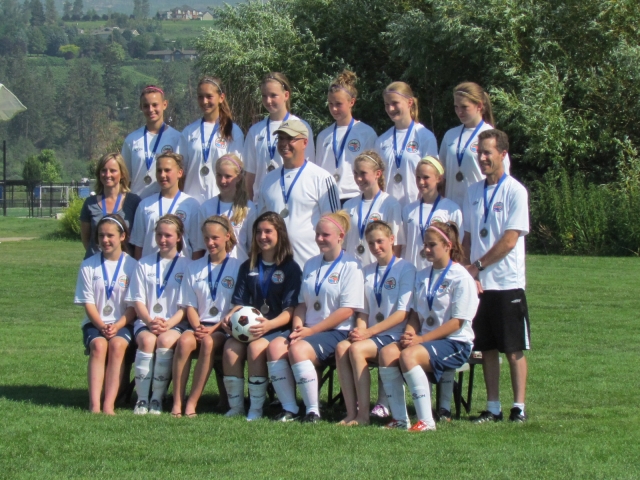 The Nelson Selects came away with a silver medal at the B.C. Soccer Provincial B Cup Sunday in Kelowna.
The Selects, also winners of the Fairplay award, lost in the final after rallying for two straight wins to conclude the round robin draw.
Staff and management at Mallard's Source for Sports would also like to add to the celebration with Team of the Week honours.
The team includs, back row, Emma Gregorich, Lakpa Dietz, Maya Mierau, Emiy Graeme, Naomi Perkins and Merissa Dawson.
Middle, manager Eve Burkart, Isobel Morley, Kyra Burkart, coach Paul Burkart, Alli Zondervan, Bronwyn Sutherland and coach Pat Perkins.
Front, Camille Gebhart, Kali Horner, Amelia Matzke, Haley Cooke, Netanya Hanley, Maddie Sternloff and Darian Voisard.