Mallard's Source for Sports Team of the Week — Louie's Steakhouse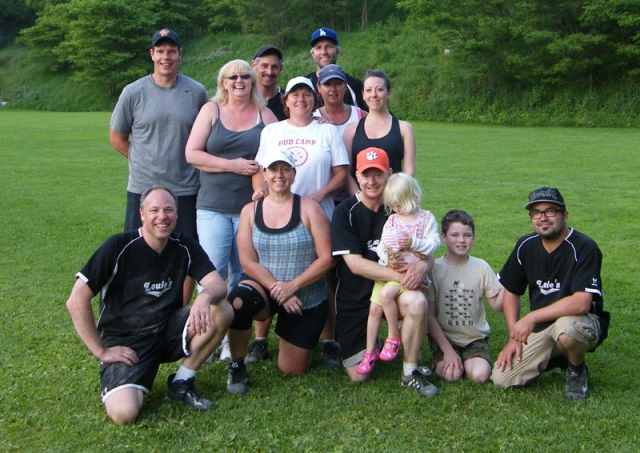 Powered by the clutch pitching of Ken Anderson and some timely hitting, Louie's Steakhouse upset defending champion Jackson's Hole 12-6 in the final of the Nelson Mixed Slopitch Championships at Queen Elizabeth Park.
The win avenged a loss by Louie's to Jackson's during the 2011 final.
Staff and management at Mallard's Source for Sports would like to add to the celebrations with Team of the Week honours.
The team includes, Tom Trubetskoff, Maurice Penner and Craig Theissen.
Middle, Arlene Anderson, Edi St Arnaud, Loni D'Andrea and Nikita Gardner.
Front, Ken Anderson, Stacey Miller, Wayne Germaine, Ashley Germaine, Ethan Whitford and Cory Whitford.