Kaslo water holding steady after dam washed out in June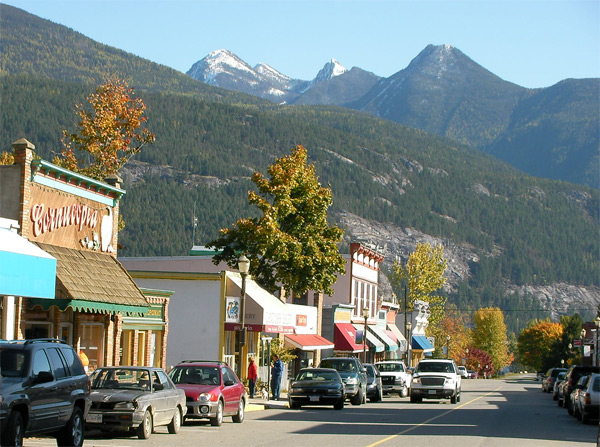 Water conservation and quick emergency response by the Village of Kaslo has made the washout of Kemp Creek dam a well-managed crisis.
"The whole thing has gone very well," said Rae Sawyer, chief administrative officer for the Village of Kaslo. "No one was without water … Residents' positive response helped us to conserve water."
On Friday, July 6 the water conservation status was lifted to level 2, allowing for lawn, garden and flowerbed watering under village regulations.
The water usage went up from 400,000 gallons per day to 480,000 gallons per day after the status was lifted. Water conservation will continue until a new dam is built starting this fall.
"(The water source) is one hundred per cent holding well, even since we relaxed our water conservation measures," said Sawyer.
"We're asking people not to go whole hog," said Sawyer of water usage. "Don't be washing houses, cars or driveways."
A water quality advisory continues, which unlike a boil advisory, means most people can drink the water without boiling it.
However, people with compromised immune systems or concerns are advised to boil the water for one minute before drinking, said Sawyer. The turbidity of the water, which is the amount of suspended solids within the water, has been holding steady at a normal level.
Sawyer hopes to see the Interior Health Authority lift the water quality advisory once the turbidity shows consistent stability.
The Kemp Creek dam, which was fed by Josephine Creek, was the main reservoir for the community's water. It was wiped out by a mudslide due to the heavy rain fall and snow melt in June.
Since then the community of just over 1,000 people located about 70 kilometers north of Nelson on Kootenay Lake has been using water from Kaslo River. The water continues to flow through the community's water treatment plant.
A new dam is set to start construction this fall. Right now the engineering firm, Urban Systems, is currently designing a new dam. The company will put the project out to tender and supervise the construction, said Sawyer.
The village won't know how much a new dam will cost until the project has gone out to tender. Sawyer hopes their insurance policy combined with money from the government for disaster assistance will cover the costs.
The original dam was built in 1932, but had undergone several upgrades over the years.
"There's not a shred of (the dam) left," said Sawyer.
For a complete list of water usage regulations go to the village website, http://www.kaslo.ca/siteengine/ActivePage.asp?PageID=90.