Nelsonites fail miserably in fight against cleaning up its wildlife attractants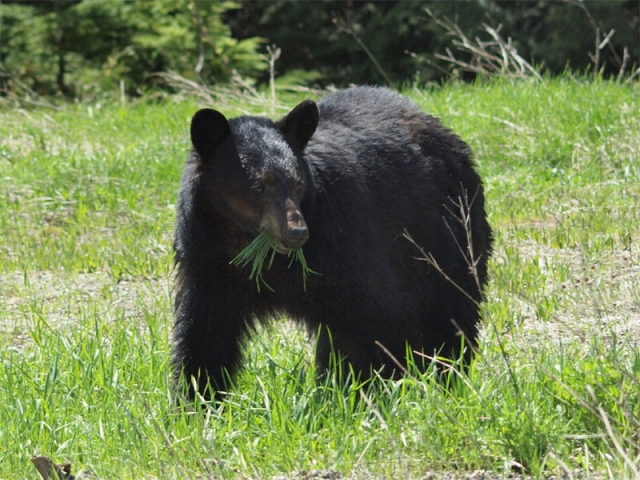 According to Bear Aware, Nelsonites still have a long way to go before the problem of wildlife attractants are gone.
In a written press release, Bear Aware said Conservation Officers and Compliance and Enforcement Officers issued 12 Dangerous Wildife Protection Orders (DWPOs) in the City of Nelson at the end of May.
Overall, officers found that 23 percent of the properties inspected had garbage and other wildlife attractants available on their property. This is nearly 1 in 4 properties that are not yet managing their attractants properly.
Officers inspected 175 properties and found 40 with unsecured garbage on site.
Additionally, three properties had other attractants available such as pet food, a cooler containing food and bird seed. 
All residents issued with a DWPO had cleaned up the attractant when officers returned to inspect the property. Officers also found, but did not audit, fruit trees and compost  — all of these are also major bear attractants in Nelson.
Bear Aware said garbage, unpicked fruit and compost brings bears, as well as skunks, raccoons, coyotes, rats and other animals close to homes. 
The City of Nelson has a Wildlife Attractant bylaw 3198 that regulates the presence of bear attractants in the city.
Bear Aware will be out tagging garbage left out on the curb overnight with bright yellow "bear attractant" stickers and visiting homes to remind people to manage garbage.  
Officials are asking the public to please store garbage indoors or in a secure shed, use bear-resistant cans, or freeze the smellier food items until garbage is collected. 
For more information about identifying and managing bear attractants near your home by visiting www.bearaware.bc.ca or emailing Joanne Siderius, Bear Aware Community Coordinator, at nelson@bearaware.bc.ca.