Nelson Youth Soccer Rep teams use home cooking to their advantage during Provincial B Cup qualifying action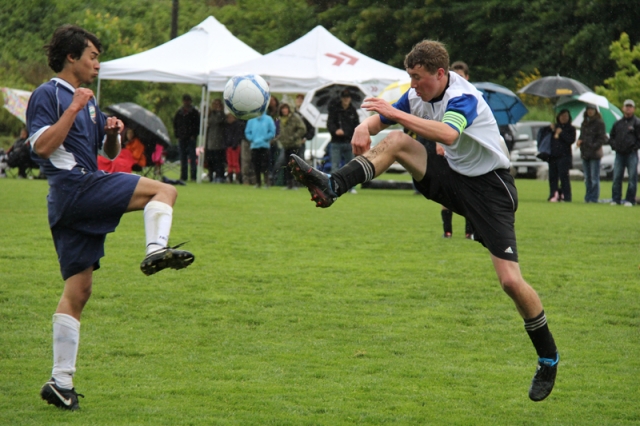 If Nelson teams continue to have this much success at home the rest of the Kootenay zone may have a thing or two to say.
Nelson Select teams swept the playdowns at the Lakeside Pitch, qualifying no less than four teams following Kootenay Provincial B Cup zone playoff action this weekend.
The four teams — U16 and U18 Boys and U13 and U15 Girls — now advance to the B.C. Soccer Provincial B Cup July 5-8. The girl's tournament is in Kelowna while the boys travel to Aldergrove.
The U18 Selects got the qualifying started by stopping Columbia Valley from Invermere 4-1 Saturday morning.
The Reps bounced Kootenay South earlier in the week to sweep the three-team round robin tourney.
The U13 Girls then joined the party by stopping Kootenay South and Kootenay East of Cranbrook.
The U15 girls defeated Kootenay East of Cranbrook 2-0, Columbia Valley 3-1 before edging Kootenay South 1-0.
The U16 Boys concluded the festivities by capturing the Kootenay zone with a win over Kootenay South Saturday afternoon.
In Creston, the U14 Girls also qualified for provincials.
Meanwhile, the U17 Girls begin a home-and-home series against Kootenay South beginning Monday at Lakeside. Game time is 6 p.m.