Nelson Councillors at National Municipality Conference: 'Small Town Voices Need to be Heard'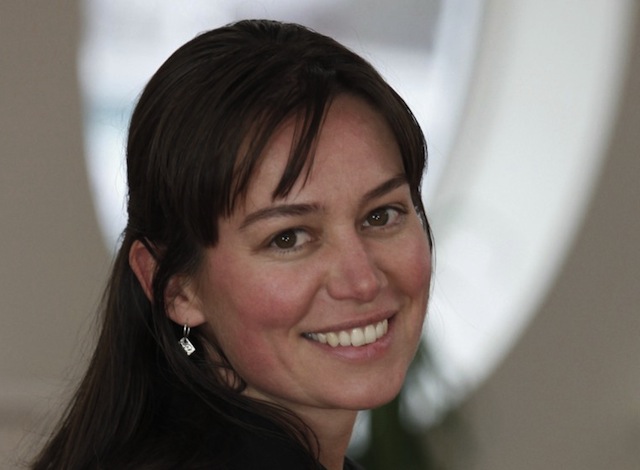 Two Nelson city councillors have just returned from the annual conference of the Federation of Canadian Municipalities, held this year in Saskatoon. They experienced it from different perspectives because Paula Kiss is in her first term in office and Bob Adams is in his third and has been to the conference before. 
The following edited question and answer session is a compilation of their responses to individual interviews with them. 
Why should a politician from Nelson attend a national conference of municipalities?
Paula Kiss: Small town voices need to be heard on some of the issues coming from small towns like the closure of post offices or the cost of policing. If we expect to be heard on these things we have to take the responsibility of showing up.
Bob Adams: You get to talk to people and get information from people from places that are even smaller. And people from larger places too. They all have great ideas.
What were your general impressions of the conference?
Paula Kiss: I was impressed by how different municipal level politics are from provincial or federal. And how progressive people were, and how it is a different kind of politics when people are leaders in their own communities when the decisions they make are affecting their own back yards. I was impressed with how much integrity people had there, and I think it had everything to do with how their decisions impact their very own lives. 
Bob Adams: There were about 1550 delegates and if you add in partners and trade show people there must have been about 2100 people there.
What did you find were the biggest issues facing smaller municipalities?
Paula Kiss: Definitely infrastructure, I mean the main goal of this conference, the main focus, was infrastructure. For example, a small town has an arena built fifty years ago and the thing is falling down and it's not safe, it needs new roof, but you are looking at a tax base that is so small.
Bob Adams: Infrastructure is the biggest one because it is all water, sewer, streets, and roads, and there were lots of sessions on those. And the environment— climate change is changing things and we have to be prepared for it.
What specific sessions did you attend, and what did you learn from them?
Bob Adams: I went to most of the infrastructure ones, there were some on water systems, waste water treatment, municipal roads and bridges. And global warming was a big one. One thing I found very interesting is that engineers design for a one-in-fifty-year storm event, but what they are finding now is that those storm events are coming way sooner and of course that means they have to change their design.
There was a question, how many violent storms in a year do you think Saskatchewan has, and they gave us a choice of 50, 100, or 200, or 300. The answer turned out to be 300 per year—heavy downpours, and strong winds. For storm water there are ways of doing things like storm water detention ponds so all the storm water can't get into the sewer system at once.
Because I am on the Ktunaxa Kinbasket Treaty Advisory Council for the city, I went to one called Urban Reserves— From Partnerships To Prosperity. There are some reserves around Saskatoon that own property in the city. They use it for their own buildings and they set up businesses on it. They were the first city to have a relationship like this.  I went because I am on the treaty committee, and it was interesting.
They had one on public private partnerships, P3, and they have concluded that P3 cannot and will not provide the support municipalities need to provide adequate public infrastructure. It likely won't be cheaper. This is partly because of the complexity and cost of P3 procurement and contract negotiations, and because it is more expensive for private sector partners to borrow money for a project than it is for public. 
The bigger cities of course are really big into urban transit, but lots of smaller cities were represented there, and the questions came up about which is highest on your list. Potable water of course, that was number 1 for everyone, and one of the other ones was urban transit, and it came last in the list because of all the smaller centres. They don't have urban transit, and the moderator was surprised, he kind of suddenly realized there are not only big cities there but lots of smaller places. That was interesting. 
Paula Kiss: I went to one on waste management and storm water management. We are getting storms that are supposed to be one in a hundred years and we are getting them every season now. Saskatoon showed us what they are doing to mitigate storm water damage to the community.
And I went to sessions on waste management, recycling, green energy and green projects in the city.
I learned how many opportunities there are. When you look for where we can produce energy and save and reduce waste, there are a lot of opportunities, because our culture has always been very rich it has also been wasteful. 
For example when the high-pressure gas pipelines enter the city they have to go through a pressure reducing valve and normally there is energy that is expended from the system as they reduce the pressure. So what they did is put in a turbine and as the pressure is reduced it will spin the turbine that will produce electricity for 600 homes. So this is a project they have put in place that is economical while not consuming any energy. If you think about it, those opportunities are all around us and all we have to do is find them. There is so much opportunity for energy and waste management innovation.
What did you learn that you could bring back to Nelson?
Bob Adams: We have had a few storms here that have caused floods, especially at Front and Hall, and at I think there are some things I have learned that I can bring back. 
Paula Kiss: Saskatoon has a different terrain, so some things might not apply because of different geography and topography. But Saskatoon is struggling with urban sprawl, their road network is undersized, it has gridlock in its main corridors. In Nelson we have physical limits for urban sprawl, but what I noticed in the conversation that came up over and over is the road network, they are constantly trying to expand their road network. Now they are building new bridges, massively expensive projects, and it seems that no matter how you increase the infrastructure to accommodate people driving, it is never enough because as soon as you make the roads bigger and put another bridge in, more people decide to drive. People from Calgary are saying to Saskatoon, "Don't do what we did." 
But Saskatoon is still doing it because they have to accommodate all these vehicles because it is supposed to be an economic driver but it costs us a phenomenal amount. So the bus system starts to falter because ridership is dropping and the pavement is falling apart and they don't have the money to fix it. The warning sign is that we really have to be careful with this and to look at what is happening outside our boundaries and how we facilitate designing communities for people and not cars.
I think Nelson is doing a lot of things right. We have our own utility so we can do innovative energy projects. A lot of people were surprized that we have our own utility. 
I don't know if people who grew up in Nelson realize how rare that is and what an amazing gift that is. It gives us the freedom to explore things like energy systems and the opportunity to do some really innovative things. A lot of communities look at that and wish they were in the same position. If the option ever comes for us to lose Nelson Hydro or have it absorbed by B.C. Hydro, we should look around and say that is not a path we want to go down.
Final comments?
Paula Kiss: One of the bonus things was that I got to hear Tom Mulcair and Elizabeth May and the opportunity to hear those people in person speak, and hear their impressions of federal politics and what we can do locally to affect change at the federal level, that was really cool. I was inspired by Elizabeth May. She got two standing ovations and the room was packed—that says something to me about how progressive municipal leaders are because she had a very attentive audience and you would not expect that, given what the political leanings are, or what we think they are, nationally.
Bob Adams: The emphasis on climate change and infrastructure were the biggest things for me.