McIvor/Poole team declared winner at Tournament of Roses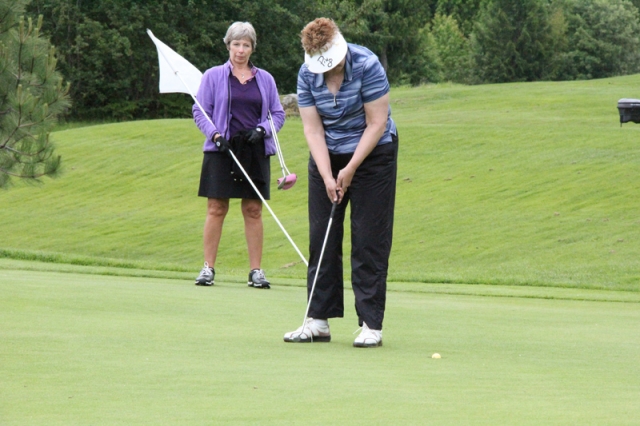 The dynamic duo of Sherry McIvor and Bev Poole edged out the Dorothy Garland/Sue Moisey tandem to capture the top prize at the Tournament of Roses Ladies Golf event Saturday at the Granite Pointe at Nelson course.
Tournament organizers had a difficult time determining the winner as three teams finished in a tie with scores of 85.
However, when the dust settled the McIvor/Poole was deemed the winners on retrogression.
The Garland/Moisey squad was second with Kim Phillips and Carol Reay  third.
Ruth O'Bryan and Kathy Tencza were fourth at 89.
Low net winners were Linda Tamblyn and Ann Gouk by two shots better than Rose Beauchamp and Jeri Santarossa.
Nelson's Bev Stevens and Lynne Foster finished third.
Low gross flight winners included the Garland/Moisey placing first in the Shiraz Flight; O'Bryan/Tencza in the Merlot Flight; and Charlene Tees and Jackie Chapin in the Cabernet Flight.
Low net winners included Beauchamp and Santarossa in Shiraz, Becky Allen and Fran Crawford in the Melot and Gwen Acres and Karen McGinnis in the Cabernet.
Individual prizes were won by Chapin for Centre Line Drive; Marie Berg and Tees longest putts and KP honours to Tees and Cathie McLaren.