Dooley and Macdonald Reflect Back on Council's Marijuana Debate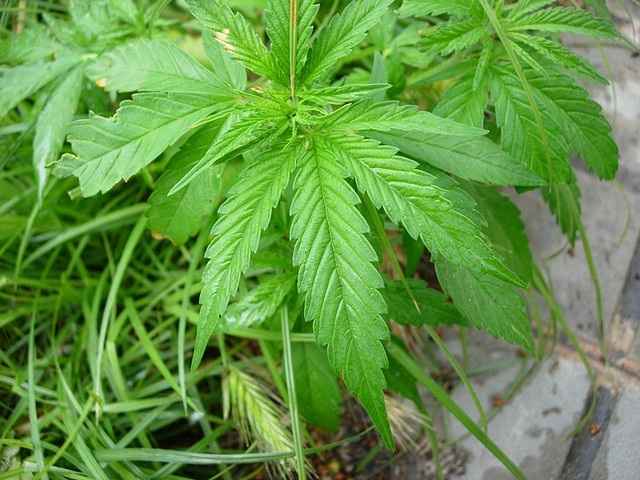 The Nelson Daily's full transcript of the marijuana debate at the June 11 Nelson City Council meeting has had an extraordinary number of page views on our site. The discussion chronicled there raises many questions. 
Should Mayor John Dooley have stepped down from chairing the meeting given his highly emotional response to the motion? Would it have been his duty to support the motion in public later, had it been voted on, even if he had opposed it in a council vote? Why did the motion not actually come to a vote? Should there have been more public discussion of the issue before the motion was debated? The Nelson Daily checked in separately with Mayor Dooley and Councillor Donna Macdonald on June 23 to explore those questions. But first, for readers who have not read the above-linked transcript….
Some background
At a meeting of Nelson City Council on June 11, Councillor Donna Macdonald tried to introduce a motion that would see the mayor sign a letter in support of legalization, regulation, and taxation of marijuana as advocated by the group Stop the Violence B.C.
The Stop the Violence initiative boasts the support of many academics, health experts, and law enforcement experts. It includes letters of endorsement from eight B.C. mayors. Councillors Deb Kozak, Candace Batycki, and Paula Kiss supported Macdonald's motion and Councillors Bob Adams and Robin Cherbo opposed it along with Mayor Dooley.
Council debated the relative merits of the Stop the Violence B.C. position sometimes rationally, sometimes chaotically, often heatedly, for about 40 minutes. The chair of the discussion (Mayor Dooley) was one of the most vociferous participants in the debate.
The motion was never actually brought to a vote because Mayor Dooley spoke repeatedly and emotionally against it, saying that if it passed he would not sign the letter and that he would speak out against it at every opportunity. He said he would run in the next election on the issue.
The discussion consisted largely of Councillors Kozak, Kiss, and Macdonald explaining the rationale for the legalization, regulation and taxation of marijuana, with Mayor Dooley repeatedly and angrily refuting their statements and frequently insisting that legalization and regulation would not stop the involvement of organized crime in the cross-border drug trade.
Eventually a compromise of sorts was reached. Council decided to table the discussion until September, after the Union of B.C. Municipalities (UBCM) conference, where the issue will be on the agenda.
Should the mayor, as chair of the meeting, have taken such a major part in the debate?
"I should have handed the gavel to somebody else, to speak in that situation," Dooley now says. But at the same time, he appears to think his advocacy from the mayor's chair was justified.  He continues, "I have listened to some people and some letters to the editor and it would appear that I am supposed to sit in that chair and not be a participant or be involved in discussions that could have long term ramifications for my stature as mayor when I go and visit other municipalities or meet with ministries."
Councillor Macdonald, with whom Dooley was often in conflict throughout the meeting, agrees that Dooley should not have continued chairing the meeting.
And she thinks he should have been called to account for his part in the discussion, which she calls "a tirade," and which at one point in the meeting she called "insulting."
"We have a procedure by-law that speaks to these things," says Macdonald.  "It says, No member may interrupt someone who is speaking except to raise a point of order. It also says a member must use respectful language. And it says if someone is being unruly, the chair can ask them to leave. But what if it is the chair that is being unruly? He should not have been in the chair. If the chair wants to participate largely in a discussion then they should pass the gavel to someone else." 
Are council members on the losing side of a vote expected to publicly support the decision?
"Generally speaking, yes, they should, but not necessarily," says Dooley.  He said he often has publicly supported council decisions where "I did not exactly see eye to eye with it, but none of them were dealt with the same way as this one." Dooley explained that for him to later publicly support a majority vote in this situation would have been a matter of going against his conscience.
Macdonald says it is accepted practice, once a motion is passed, for all councillors to support it in public.  "You can certainly say I didn't support this because of whatever reason, but it is council's decision. So for John to take that position (to say he would speak out against it publicly if the vote went against his position) was completely wrong. 
"It's not written down in our council procedure bylaw, it is not in the Community Charter, it is not in Roberts Rules, but if you ask any municipal politician or staff member they would say that is the recommended and standard practice (for a council member to support in public a council decision he or she may have disagreed with during the debate). 
"That was a hard lesson I learned when I was on (former mayor) Gary Exner's council and was in the minority all the time. We would have team building sessions with consultants (who said) over and over, once a decision has been made it belongs to the group, and as an individual you do not carry on a crusade against the decision. You have lost the vote, so move on. That was very, very hard for me to learn but I eventually accepted that. Otherwise you have chaos."
The unique feature of Macdonald's motion to support Stop the Violence B.C. was that it asked the mayor to sign a letter, thereby specifically implicating him personally as a supporter of the motion. 
"If that was the mayor's concern, we could have resolved that in 15 seconds by changing the wording," says Macdonald. She is referring to the suggestion, made at the meeting by City Manager Kevin Cormack, that the wording could be changed to say that council, rather than the mayor, supports Stop the Violence B.C.
"If council had wanted to go forward with that change," says Dooley, "they could have done that." But when Cormack suggested at the meeting that the wording be changed, Dooley did not accept that idea, instead demanding that the motion be scrapped altogether. 
Why didn't they vote?
"If council wanted to go forward and vote, they could have, they could have voted 4-3, but I would not be seen as standing for the resolution," says Dooley.
"I moved it," says Macdonald, "and Paula Kiss seconded it, and John completely disregarded it. It was so chaotic, it was just absurd."
Should there have been more public discussion of the marijuana issue first?
"There was no public debate," says Dooley, "to help us make an informed decision, which really surprised me, because many of those councillors that supported that resolution ran on a public participation campaign platform. If I am going to pass a resolution such as the one put on the floor, it needs to be fully discussed, fully researched, and we need a made-in–Nelson solution to it, and that was not happening."
Macdonald points out that council had a month's notice that she was going to bring this motion forward. "If someone had said we should host a discussion on this topic and invite someone from Stop the Violence B.C. to come, and have the police there, and have some community discussion, absolutely. I was getting it on the table for discussion. There were all kinds of routes we could have gone down but everything was hi-jacked by the mayor's tirades. Looking back, I would have done some things quite differently, but I had no idea this was going to happen."