Mallard's Team of the Week — LVR Rugby Bombers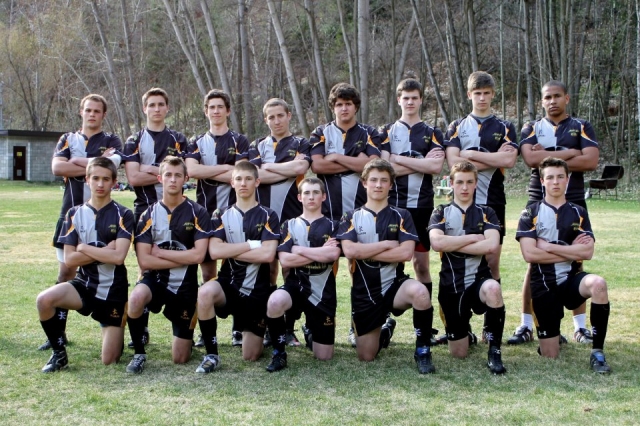 The L.V. Rogers Rugby Bombers are once again Kings of the Kootenays in the rugger sport after blasting the Selkirk Storm of Kimberley in the zone final last week at the Lakeside Pitch.
The Bombers travel to Kelowna Saturday to open the B.C. High School AA Boy's Rugby Championships against Southridge of Surrey.
Staff and management at Mallard's Source for Sports want to give the seventh-seeded Bombers a fine send off with Team of the Week honours.
The team includes, back row, L-R, Jake Lock, Cail Spencer, Conrad Lanaway, Jake Kindred, John Katountas, Jordan Hunter, Lenny Fetchy and Xavier Oragbond.
Front, Alexander, Calahand Seagram, Trace Cooke, Sean Edler, Simon Yole, Ezra Lloyd and Sabestian Lutz.