Mallard's Source for Sports Team of the Week — LVR Bombers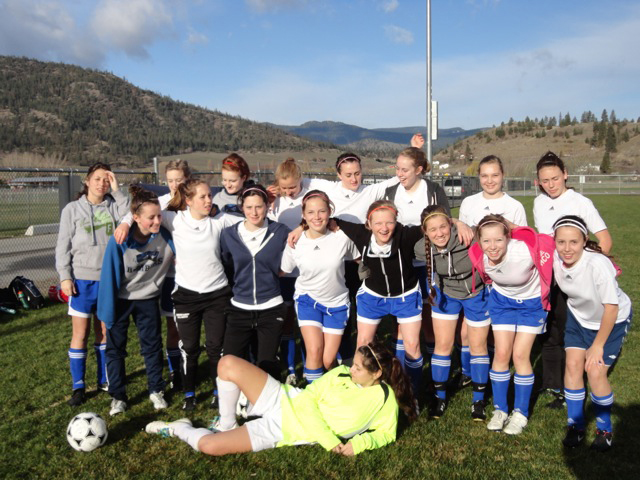 The L.V. Rogers Bombers girl's soccer team is cutting through the zone like a hot knife through butter as the squad continues to enjoy success in the Kootenays.
Staff at Mallard's Source for Sports would like to add to the success with Team of the Week honours.
The team includes, back row, L-R, Aroha Taiatini-Senechal, Bekka Schrader, Erica Augsten, Maddy Murphy, Morag Paterson, Laurel Sherriff, Jena Wheeldon and Taylor Stewart.
Front, Keegan Paterson, Andrea Stinson, Paige Mansveld, Abbie Bourchier-Willans, Chloe Kuch, Brittany Wheeler, Calena Marchand and Hailee Gerun.
Goalkeeper is Kat Gabula.
The Bombers are scheduled to return to the pitch Wednesday against J. Lloyd Crowe Hawks. Field location to be announced.