Shambhala Music and Performance Hall drops curtain Thursday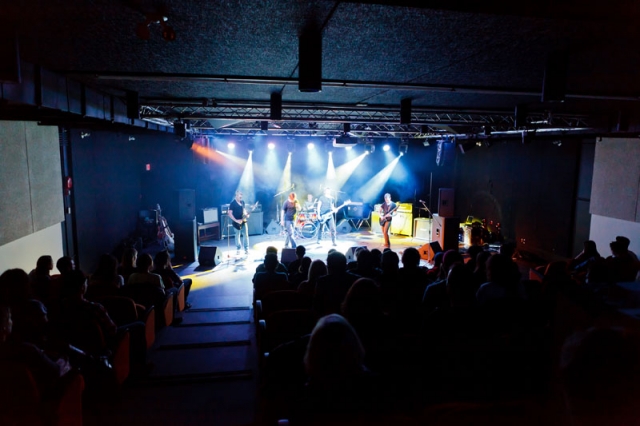 On Thursday, music enthusiasts will not want to miss the official opening of the Shambhala Music and Performance Hall at the Tenth Street Campus in Nelson as Selkirk College drops the curtain on the newly invigorated state-of-the-art theatre.
Formerly known as Studio 80, the previous 80-seat studio has been transformed into a 108-seat state-of-the-art theatre and has been re-named after the Shambhala Music Festival, a major sponsor of the new facility.
The Shambhala Music and Performance Hall at Selkirk College will be the home to all recitals, workshops, clinics and year-end showcases for students of our Contemporary Music program.
The theatre will be available to members of the community and touring groups when it's not being used as a learning centre for our students.
Thanks to the amazing support of the community, municipal, regional and provincial partners, over $165,000 was raised towards new equipment and a complete renovation of the existing space. 
This would not have been successful without the contributions from the generous donors.
Thursday, students and faculty will celebrate the opening with a public concert beginning at 7:30 pm.
Tickets are $5 for students or $10 for general public and are available at the door.
This special event will be hosted by EZ Rock radio personality, Wayne Kelly. Doors open at 7 pm.
For more information please call 250-505-1357.