Nelson's McLeod finishes on top of the podium at Oliver Karate tourney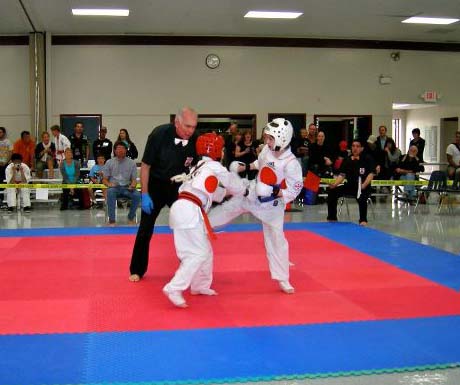 Three years in karate and already Nelson's Jordan McLeod is tasting gold.
McLeod won all three matched by knock down to claim the gold medal at the Okanagan Kyokushin Karate Tournament Sunday in Oliver.
The 12-year-old Kyokushin Karate Club competitor dominated his 75-85-pound-weight division to take home the top prize.
McLeod, a student in Grade 7 at Trafalgar Middle School and the son of Cheryl and Al McLeod, trains under the guidance of Sensai Keith Klughart.