Mallard's Source for sports Team of the Week — Bia Boro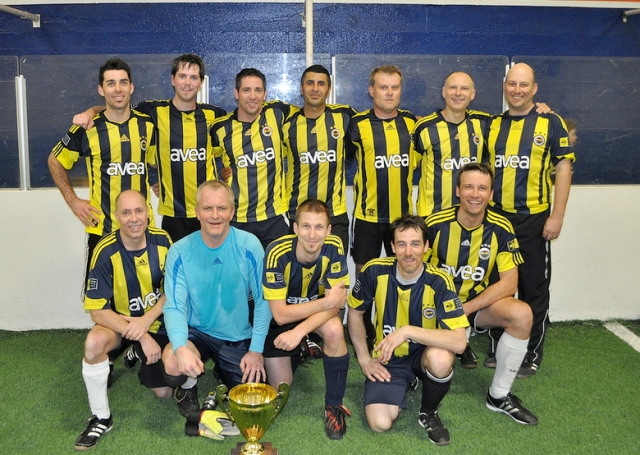 Bia Boro once again earned a trip to the winner's circle after doubling Abacus 4-2 in the a thrilling Jackson's Hole Master Men's Indoor Soccer Final a tthe Soccer Quest facility.
Bia Boro, advancing to the final with an 8-3 win over Jackson's Hole, also won the title in 2011.
Staff and management at Mallard's Source for Sports would like to present Bia Boro with Team of the Week honours.
The squad includes, back row, L-R, Caleb Morton, James Pihooja, Todd Cutler, Orang Momtazian, Flo Pariland, Sveta Tisma and Dan Szabo.
Front, Steve Parish, Kai Korinth, Tim Mushumanski, Jason Leblanc and Erik Leslie.