BC Lions touch down in Nelson for FortisBC Energy Champions program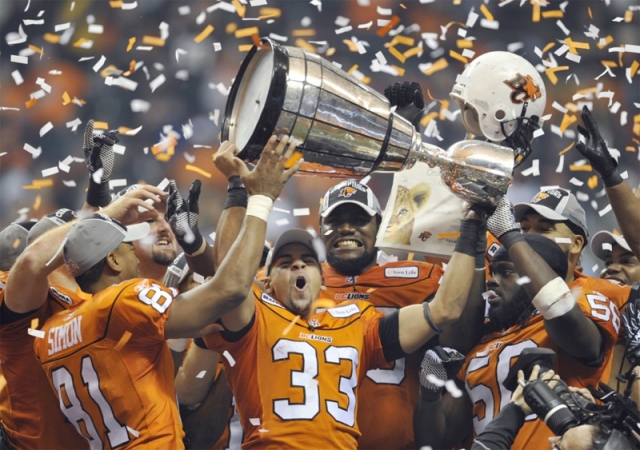 Two members of the 2011 Grey Cup champion BC Lions, Jason Arakgi and Jon Hameister-Ries, will visit local elementary schools in Nelson Tuesday and Wednesday as part of the groundbreaking FortisBC Energy Champions program.
 
Now in its third season, the FortisBC Energy Champions program is designed specifically for children in kindergarten through grade seven, emphasizing the importance of environmental responsibility and being an 'Energy Champion'. 
In 2011, the initiative visited 75 elementary schools throughout British Columbia, inspiring more than 25,000 students to play an active role in reducing their environmental footprint.
The tour begins Tuesday at 9 a.m. at South Nelson Elementary and then onto Hume at 11 a.m.
Tuesday afternoon Arakgi and Hameister-Ries trek to Blewett Elementary beginning at 1:15 p.m.
Wednesday, the Energy Champions tour makes its last stop at 10:15 a.m. at Brent Kennedy Elementary.
The B.C. Lions won the Grey Cup by defeating Winnipeg Blue Bombers in the championship contest at B.C. Place last November.