Nelson teachers shift gears on job action, stage rally today at City Hall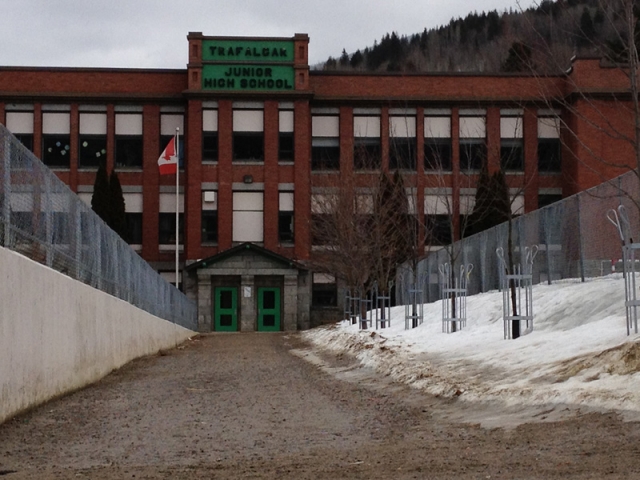 While Victoria was hopping with union activists protesting the Campbell government's Bill 22, all was calm in Nelson as teachers and fellow union members geared up for Wednesday's day of protest at the Nelson City Hall.
"We redirecting our energies from the schools to City Hall," said Nelson and District Teachers Association president Tom Newell.
Wednesday's protest rally begins at 11:30 a.m.
There will be a barbecue to rally the troops in preparation for speakers taking center stage at noon.
"We're hoping the nurses and (Canadian Postal Workers) join the session during their lunch hour as well," Newell added.
The rally will break into two parades to march down Front and onto Vernon Streets.
In Victoria, several thousand striking teachers were joined by fellow members from other unions in a rally organized by the B.C. Federation of Labour.
B.C. NDP opposition leader Adrian Dix told the crowd that it was the government that was provoking a confrontation with teachers.
B.C. Fed president Jim Sinclair, a former reporter with the now defunct Nelson Daily News, said teachers were standing up for children and all workers and Bill 22 an attack on free collective bargaining.
Wednesday marks the third day of the three-day job action by teachers.
Rumours are spreading the BCTF is planning more job disruptions.
However, Newell is expecting teachers will back to work Thursday for two working days before Spring Break.
"At this point in time all word from BCTF is we're returning to work on Thursday," he said.
Every day the teachers are off work the provincial government is saving $11 Million in salaries.