May rink off to Pacific International Curling Cup, Hicks foursome ousted in final contest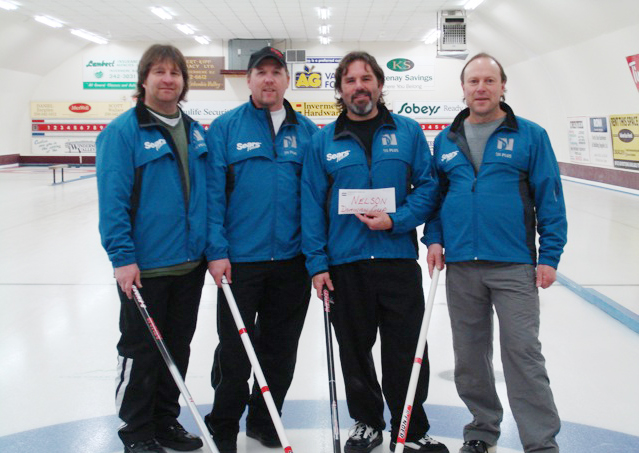 The Nelson Curling Club made it a .500 weekend at the Kootenay Challenge this past weekend in Invermere.
On the plus side Nelson's Roger May rink edged out the Mercereau team from Sparwood in an extra end to capture the Kootenay Cup title and a berth in the Pacific International Curling Cup next month in Richmond.
However, the result was not as good for the Susan Hicks rink of the Heritage City.
The squad lost to a rink from Beaver Valley in the final.
The May rink of third Steve Greenwood, second Jamie Tedesco and lead Graham Jamin carried on from its Club Championship title to edge out the East Kootenay rink for the overall title.
May & Company now qualify for the Pacific International Curling Cup, April 18-22 .
The competition features teams from throughout Pacific Rim countries, such as Japan, China, Korea, Iceland, Australia, U.S. will compete with the winner representing B.C. at the Dominion Curling Club Championship.
The Hicks rink includes Hicks, Deanna Cownden, Marlo Tedesco and Terri Richardson.
Beaudry & Company off to 2012 B.C. Seniors Games
The Garry Beaudry rink beat out Jim Swanson of Castlegar to capture the zone berth at the upcoming B.C. Seniors Games.
The rink Garry Beaudry and Harry Davidson, both of Nelson, Russ Beauchamp of Trail and Grand Forks curler Don Bedard, will be in Burnaby this summer for the provincial competition.
The games, held in 2011 in Nelson, Castlegar and Trail, are being held August 21-25.