Mallard's Team of the Week — Kootenay Speed Skaters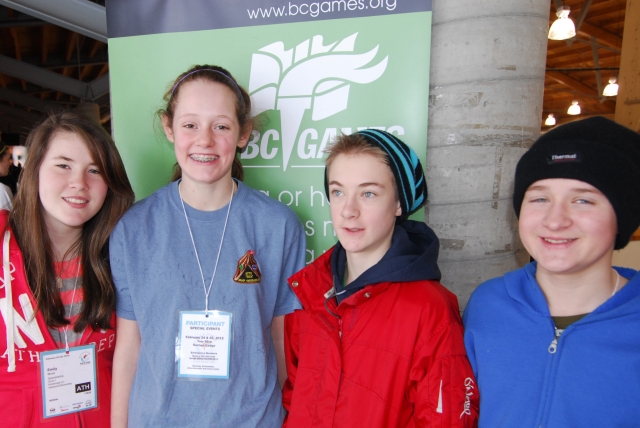 A quartet of local speed skaters received a great eye opener to what the best in the province has to offer at the 2012 B.C. Winter Games this past weekend in Vernon.
They all did very well," said coach Jason Hartleb. "The most important measure of performance to me is the "personal best". 
"All of our athletes recieved personal bests over the weekend."
Hartleb said Nelson's Claire Young  led the pack with six personal bests over the competiton. 
Unfortunately the Kootenay zone did not have enough members to enter a relay team for the medal round, but managed to finish near the top in the challenge (non medal round) relay.
Mallard's Source for Sports would like to salute the progession of the speed skaters with Team of the Week honours.
The team includes, from left, Emily Musa (Nelson), Claire Young (Nelson), Ike Thiessen (Crescent Valley), and Tyler Hartleb (Castlegar).