Mallard's Source for Sports Team of the Week — Salmo Falcons Ski Team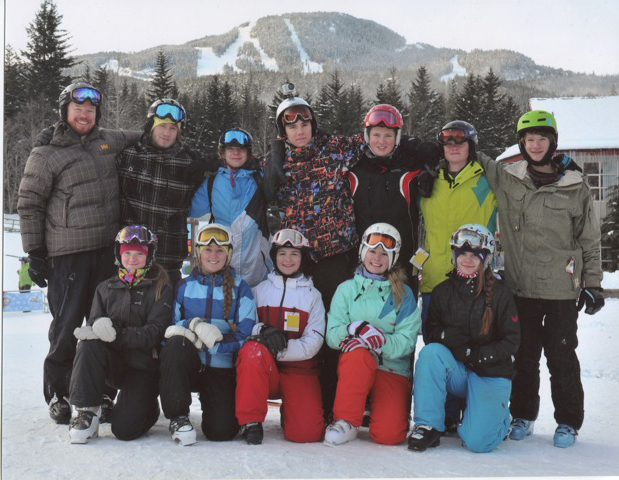 Last year they were number one.
In 2012, the Salmo Falcons Ski team had to settle for silver.
The Falcons were edged out of the B.C. High School Alpine Combined Ski Championships by Cranbrook's Mount Baker Wild at the recent meet.
"Incredibly Salmo has been first and second in back to back years and all the team except for Kamen (Jarek) is back next year," said Salmo coach Jon Francis.
"We were actually the first single A school and were beat by Mt. Baker in Cranbrook which is a AAA school," added Francis.
The Salmo boys finished sixth overall with Jamie Beattie topping the squad in sixth spot.
The other members finished in order, Hendrik Terwood, Riley Rollick, Kyle Gray and Kamen Jarek.
The Falcon girls also finished sixth overall with Naomi Olinyk rolling along in eighth spot before losing a ski in the terrain race.
For this amazing success on the snow, Mallard's Source for Sports is going to award the Falcons with Team of the Week honors.
The team includes, back row, L-R, coach Jon Francis, Levi Huser, Kamen Jarek, Hendrik Terwood, Riley Rollick, Kyle Gray and Jamis Beattie. Front, Lynsey Gray, Kendall Scott, Naomi Olinyk, Kirsten Faris and Darya Huser.