Mallard's Source for Sports Team of the Week — LVR Bombers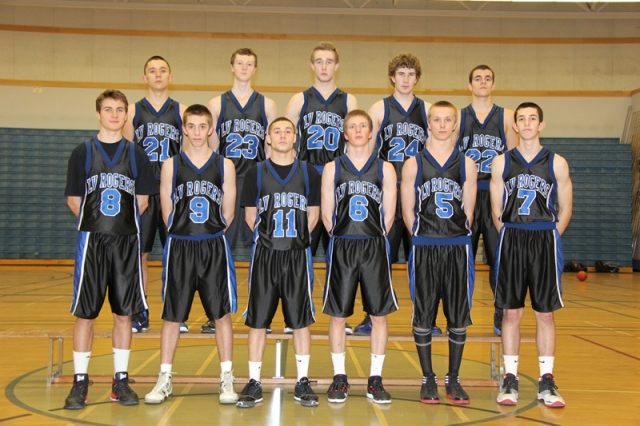 After a one-year hiatus, the L.V. Rogers Bombers are back at the B.C. High School AA Boy's Basketball Championships in Kamloops.
The Bombers won the Kootenay zone title, and a berth in the 16-team tourney, by stopping David Thompson Lakers of Invermere in the final.
Staff and management at Mallard's Source for Sports want to give the Bombers a grand send off with Team of the Week honours.
The team includes, back row, L-R, Matt Zukowski, Adam Grace, Adam Berg, Connor Banks and Erich Schepkowski.
Front, Cail Spencer, Jesse Zak, Garrett Perry, Jack Sturrup, Isaiah Kingdon and John Zak.