Kaslo/Nelson & Nakusp Midgets on fire at B.C. Hockey Championship Tournaments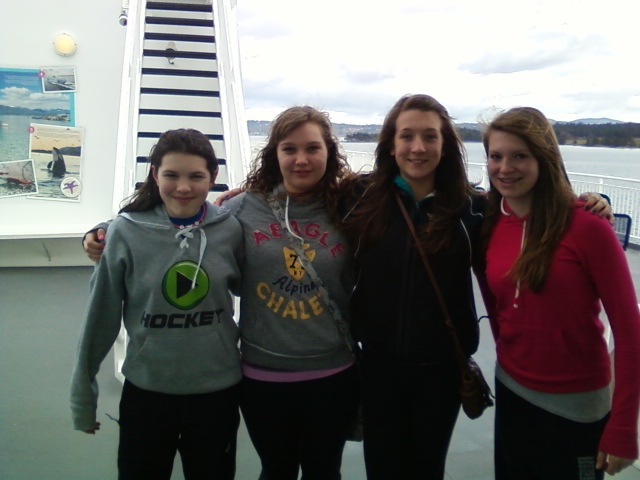 Kaslo/Nelson edged Whitehorse 3-2 on Day one of the B.C. Hockey Midget Tier III championships Monday in Osoyoos.
Kaslo/Nelson is one of a handful of Nelson Minor Hockey team remaining in post-season play.
Kaslo/Nelson is locked in a four-way tie for top spot after the opening day of competition.
The squad meets Abbotsford in Day two play.
Meanwhile, in Quesnel, the Brian Jones coached Peewee Leafs lost its second straight game dropping a 4-1 decision to Dawson Creek at the Tier III tournament.
Earlier in the day the Peewee Leafs rallied from behind to steal a 3-3 tie against Creston 3-3 for the team's first point of the tourney.
Nelson meets Whitehorse today.
On Vancouver Island, Stephanie McAuley of Trail scored once but that was not enough at the West Kootenay Wildcats lost 2-1 to Prince George at the Bantam Female Championships.
West Kootenay fell behind 1-0 before McAuley, with an assists from Rossland's Kara Deane tied the game on the power play late in the middle frame.
The score remained the same until Prince George potted the winner in the third.
The Cats, 0-2 at the tourney following a loss to North Shore on Day one, meet South Island Royals Tuesday.
In Nakusp, the host squad is proving to be not very friendly on the ice after taking five of six points in the first three games of the B.C. Hockey Midget Tier IV Championships.
Nakusp opened with a 3-1 win over Fort St. James before pounding Chetwynd 10-1.
Zack Friedenberger led the day with five goals for Nakusp.
Monday, Nakusp tied Saanich 3-3 to lead standings with five points.
Nakusp meets Kelowna Tuesday before finishing the round robin against Whitehorse.
The top two teams in the standings advance to the tournament final Wednesday at 8 p.m.