Bombers hold off late Rainmaker charge to grab 15th at AA Hoop provincials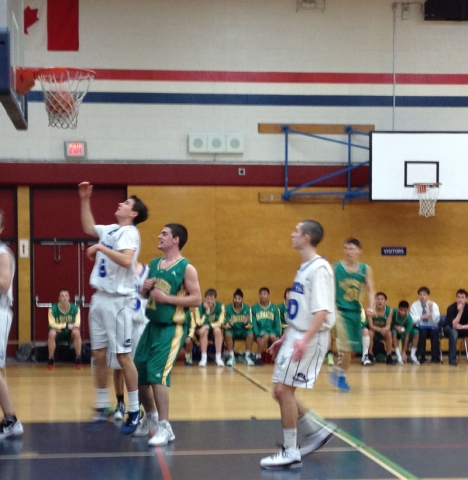 The L.V. Rogers Bombers held off a second half charge to escape with a 73-67 victory over Charles Hayes of Prince Rupert in consolation round action Saturday at the B.C. High School AA Boy's Basketball Championships in Kamloops.
The win allowed the Bombers to finish with a 1-3 record in the 16-team field and stay out of the tournament basement by grabbing 15th spot.
LVR raced to a 34-24 first half lead as senior forward Adam Grace led the way in this final high school game as a Bomber.
Grace shot 6-of-7 from the field and was 4-of-6 from the charity stripe to finish the game with 16 points.
Grade 11 guard Garrett Perry also had 16 points while John Zak, also playing his final high school game, had 14.
Prince Rupert's Anthony Yecyec led all scorers with 26 points.
LVR opened the tournament against the eventual AA Boy's Champ, Mission Roadrunners. The Bombers lost 65-38.
LVR then dropped an 88-55 decision to defending champion South Okanagan Hornets of Oliver before losing to host Sahali Sabres 72-56.
Grace, Zak and Matt Zukowski earned player of the game honours for the Bombers.