Mallard's Team of the Week — LVR/Kootenay Curling Squad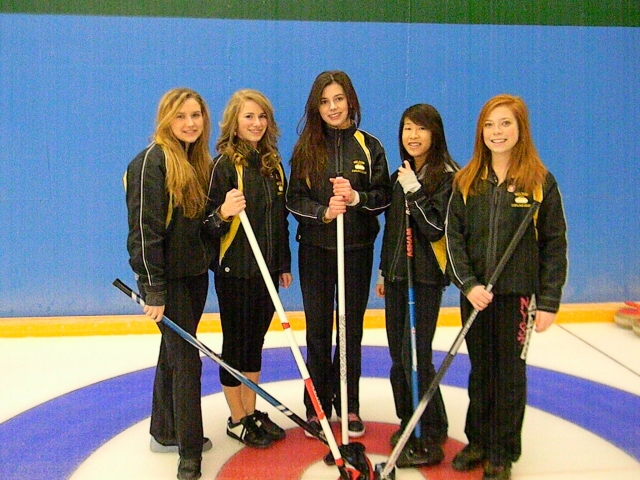 Sometimes finishing second is better than first.
This is exactly what happened to the L.V. Rogers Bombers girl's curling team. The squad lost in the final of the Kootenay High School Championships to the Prince Charles Comets of Creston.
But second place got the team a spot in the 2012 B.C. Winter Games beginning Thursday in Vernon.
Staff at Mallard's Source for Sports want to support the rink with Team of the Week honours.
The Bombers/Kootenay reps include, from left, skip Lauren Walgren, third Jade May, second Leslie George, lead Noelle Wang and spare Taylor Jameson. Missing, coach Kelli May.