LVR rink books ticket to 2012 B.C. Winter Games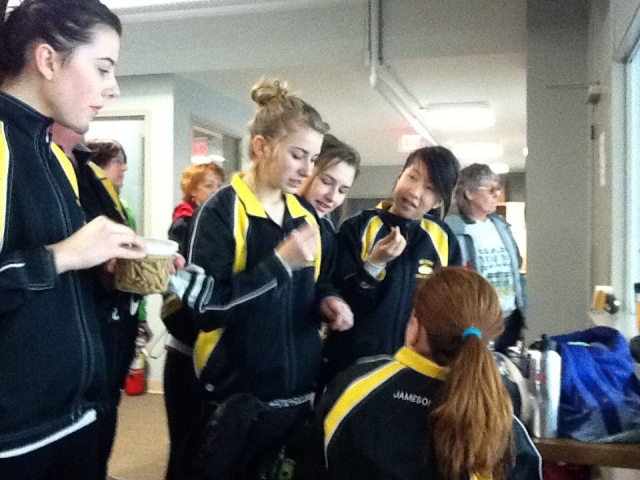 Sometimes finishing second is better than first.
While the Prince Charles Comets are off to the B.C. High School Curling championships, the L.V. Rogers Bombers get to experience the sights and sounds of the 2012 B.C. Winter Games.
The Bomber rink of skip Lauren Walgren, third Jade May, second Leslie George and lead Noelle Wang, earned the West Kootenay title after dropping a hard-fought decision to the Comets in the final of the best-of-three Kootenay High School Girl's Curling Championship Saturday in Creston.
LVR won the opener 8-0 before falling to Prince Charles 8-5 in game two.
The Bombers rallied from a 3-0 deficit to even the count at 3-3.
Creston then outscored the Bombers 5-2 down the stretch to even the best-of-three series.
In the deciding game, LVR, consisting of mostly Grade 9 players, lost a key player to previous commitments, which juggled the lineup.
Creston now advances to the B.C. High School championships March 8-10 in Dawson Creek.
Meanwhile, Walgren, May, George, Wang and fifth Taylor Jameson travel to the Central Okanagan for the 2012 B.C. Winter Games February 23-26.
sports@thenelsondaily.com