Wilson wins Touchstones big draw, claims Reynolds painting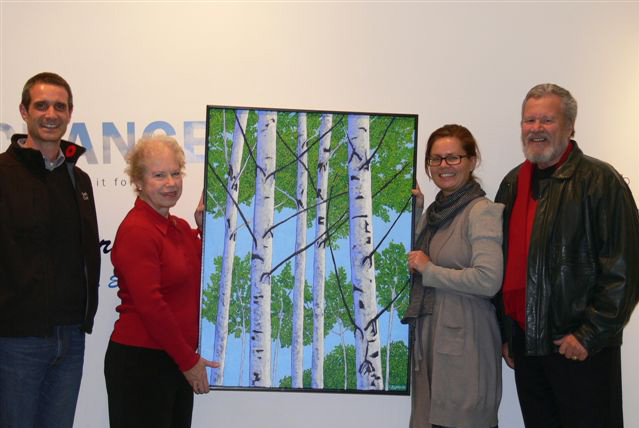 Marcia Wilson came away the big winner of the Touchstones fall raffle, winning the Carol Reynolds painting named, "Summer Aspens".
Reynolds donated the wonderful painting to help Touchstones with its fundraising.
Pictured along with Wilson is, from left, Angus Graeme, Chair of Touchstones, Marcia Wilson, Leah Best, Executive Director of Touchstones and Jerry Sussenguth, Vice Chair of Touchstones.