Mallard's Team of the Week — Team Wolfpack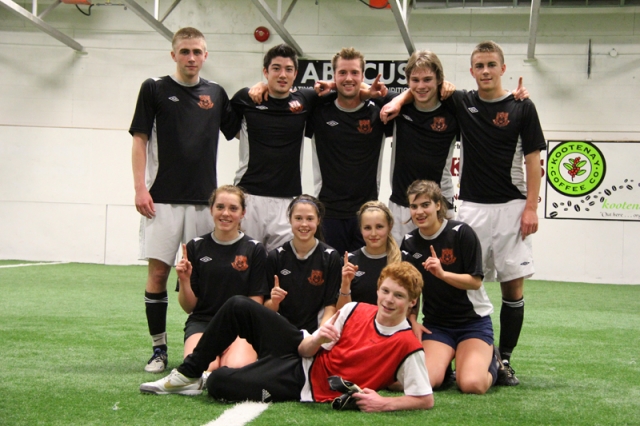 Team Wolfpack overcame a 3-1 deficit to dump The Steelers 7-4 in the final of the Christmas Classic Indoor Tournament held last week at the Soccer Quest Facility.
Staff at Mallard's Source for Sports would like to add to the celebrations with Team of the Week honours.
The team includes, back row, L-R, Jules Chopin, Luke Mori, Dylan Zaitsoff, Kevin Lewis and Titouan Chopin.
Front, Sonja Poole, Sarah Fuhr, Bryn Forsty, Danica Long and goalkeeper Ryan Lewis.