Mallard's Team of the Week — LVR Bombers Sr. Girls Basketball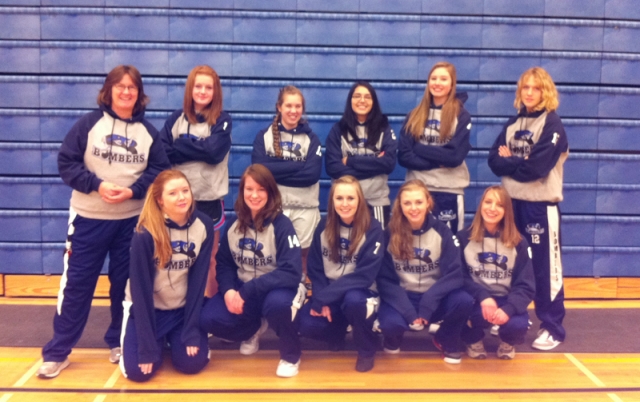 The L.V. Rogers Bombers take flight this weekend to Invermere to participate in the David Thompson Lakers Invitational Girl's Basketball Tournament.
This is the first taste of East Kootenay opposition for LVR, which has attended two tournaments this season in Vernon.
Staff at Mallard's Source for Sports would like to give the girl's grand send off with Team of the Week honours.
The team includes, back row, L-R, coach Val Gibson, Erica Augsten, Brittany Wheeler, Melinda Halstead, Jayden Roch and Rachel McKenzie.
Front, Samantha Einarson, Devyn Parker, Kiandra McLaren, Taryn Scarff and Kylie Mirva. Missing assistant coach Sarah Fuhr.