Knights of Columbus looking for Nelson's 2012 Citizen of the Year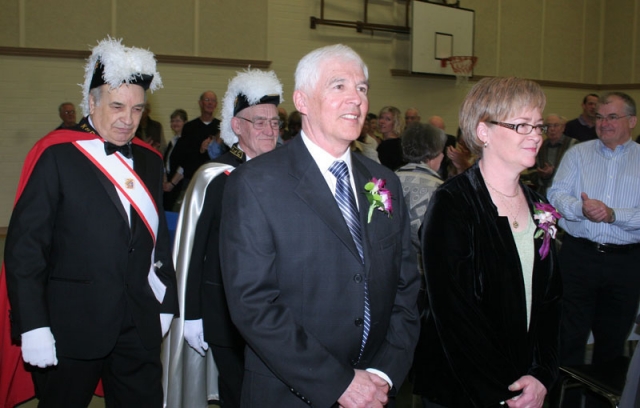 By Bruce Fuhr, The Nelson Daily
Know someone in the community who's forever volunteering?
A person who never says no when a team needs a coach, an event needs a helping hand or a service club looks for direction.
Then get right down to Nelson City Hall, Sonja's China Cabinet, or the Chamber of Commerce and complete the entry form for the Knights of Columbus Nelson Citizen of the Year.
"The forms are now out there and we hope people pick them up and nominate the candidate of their choice," said Bob Tremblay of the Knights of Columbus.
Last year the Knights honoured former teacher and Nelson Maple Leaf goalie Bill McDonnell.
Other past recipients include Alan Ramsden of the Nelson Museum, music teacher Mathilde Klassen, Osprey founder Bruce Morrison, Doug Stoddart of the Nelson Health Co-op and Beasley Fire Chief Alan Craft.
A five-person committee, headed by chairman Harry Sommerville, pours over nominations to determine the winner.
Tremblay said one of the main criteria is the person has volunteered or been a service to the community for a number of years.
But that person need not be someone who garners the limelight on a continuous basis.
"It maybe someone who brings out a facet of the community, someone people are totally unaware of or someone who brings a group out into the public eye."
Deadline for nominations is February 29 at 4 p.m.
The Knights of Columbus Citizen of the Year banquet is schedule for April 21 at St. Joseph's Elementary school gymnasium.
This will be the 48th year the Knights of Columbus have sponsored the award.
The first winner was Helen Morris, honoured in 1964 for her work with the Red Cross Blood Donor Clinic.
editor@thenelsondaily.com