Award-winning children's author launches new novel — A Tinfoil Sky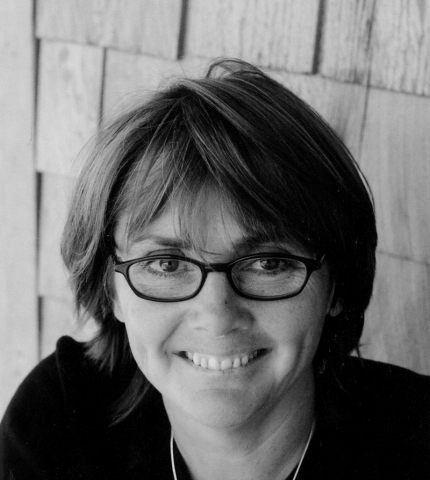 Homelessness is a topic in the news, and on our streets.
Now, award-winning Nelson author Cyndi Sand-Eveland has taken it into the pages of her new novel for children, A Tinfoil Sky, published this month by Tundra Books.
Sand-Eveland launches this, her second novel, Thursday, January 26, 7:30 pm at the Nelson Library.
At the heart of the story is 12-year-old Mel, for whom home is a constantly shifting concept as she and her mother cope with past and present demons.
When custody is awarded to Mel's bitter, angry grandmother, Mel hopes for sanctuary, but finds it instead in the library. A growing friendship with a boy she meets there, and secrets shared by a kindly shopkeeper offer Mel a glimmer of hope as she tries to find her place in the world.
"The story was inspired by a young girl I saw singing for change on a street corner, and numerous other young people I've known over the years," says Sand-Eveland.
"I wondered what the young girl's story might be, and I've wondered what might have become of the other kids I've known who lived on the edge.  And I've known for a long time that I wanted to write about this."
Sand-Eveland has worked with elementary-aged children for the past eighteen years as a teaching assistant. She has also worked as a freelance storyteller, children's library assistant, and sign language interpreter.
Her experiences with homeless youth give her characters authenticity in this story of hope and acceptance.
Sand-Eveland's first novel, Dear Toni, was nominated for numerous awards across Canada and won the Silver Birch Express Award in Ontario.
The book was chosen as one of the Best Books for Kids and Teens by the Canadian Children's Book Centre and selected by the Banks Street College of Education in NY, New York as one of the Best Children's Books of the Year.
Donations for Nelson Cares Society will be accepted at the Nelson Library launch. Otter Books will be on hand, and the author will be available to sign books.