There's a mini North Pole, located right here in Nelson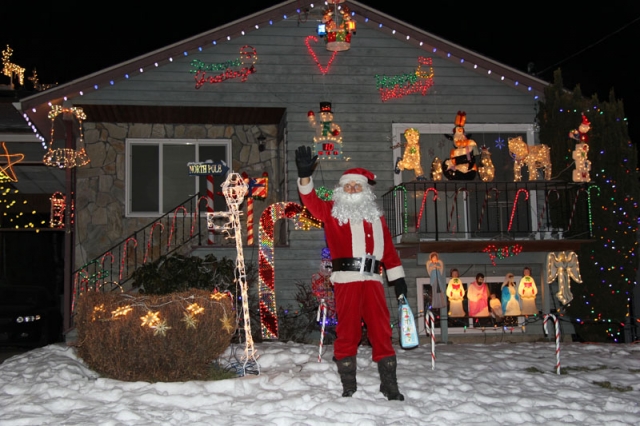 Hidden in the heart of Nelson is a mini North Pole, complete with lights, lights and more lights.
Anyone interested in getting away from it all during the Christmas season should take a drive to Rosemont, the 1500 block of Crease Street to be exact.
There residents have gone above and beyond the call of decorating for Christmas with more decorations than Wal Mart.
And if residents get lucky, they may even catch a glimpse of Mr. Claus himself waving to people walking or driving bye North Pole south.