Need a Tree? Try the St. Joseph's tree lot in the Andex Rental parking lot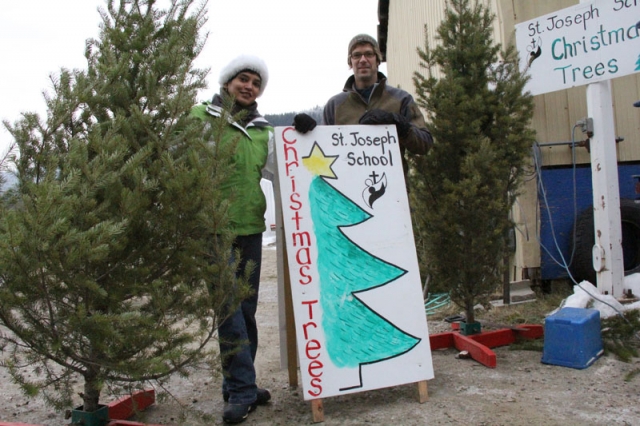 Christmas comes but once a year and now it's here so buy a Christmas tree.
And where's the best place to find a tree?
At the Andex Rentals parking lot where St. Joseph's School is selling very nice trees as a fundraiser for programs.
The school brings in approximately 150 Christmas trees every year. This season the trees are selling for $25 each.
All proceeds go to supporting programs at the Nelson-based school according to Anjali Matthias, a parent selling trees Sunday.
Matthias, joined by Eric Miller, were braving the cold weather to sell trees.
The St. Joseph's  tree lot will be open weekends until all the trees are sold, or until Santa arrives with the presents.
Andex Rentals is located on Government Road in Nelson.