Now or never for Mount Sentinel Wildcats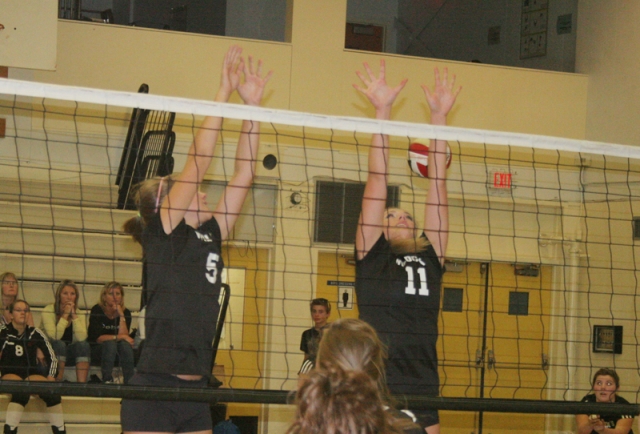 The road to the B.C. High School A Girl's Volleyball Championships just got a little easier for the Mount Sentinel Wildcats — or did it.
Thanks to strength of the Kootenay zone, the provincial body has granted more berths, up from the traditional one, to three-and-one-half.
However, the Cats still need to get past tournament favourite Golden Eagles and host Fernie Falcons and other tough Kootenay opposition to guarantee a spot in the provincial tournament.
 "We have five teams that have been very competitive with each other all season," said Cats' coach Joe Moreira, adding both Golden (8) and Fernie (9) are ranked ahead of the Cats (10) in the recent Single-A B.C. poll.
 "Recently Golden has stepped to the top of the pack. . .. It appears that this zone tournament will be thrilling to say the least."
Mount Sentinel opens the tourney in the same pool as top-ranked Golden.
The other teams in the four-team pool are Kaslo's J.V. Humphries and the Selkirk Storm of Kimberley.
Elkford, host Fernie, Sparwood and Grand Forks are in the B pool.
Friday is the preliminary round that seeds the teams for the Saturday's playoff round.
The top three teams are guaranteed spot in the provincial tournament.
The fourth-place finisher has one more shot at the B.C. tourney. The bronze medal runner-up meets the third-place team in the Okanagan to determine the final seed.
Last season the Wildcats failed to represent the Kootenay zone at the provincial tournament for the first time in decades.
sports@thenelsondaily.com