Hunt bound for another Saskatchewan winter, earns spot with Pats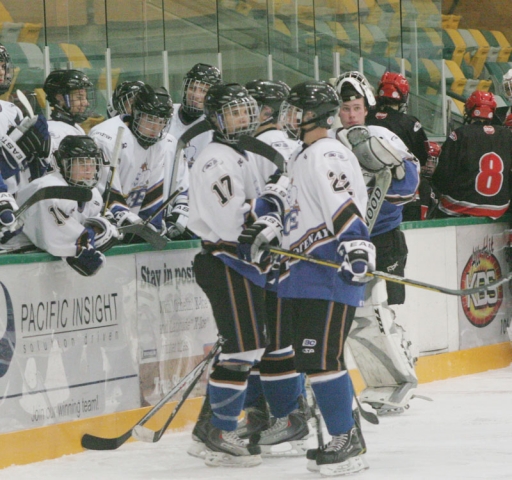 It appears Nelson's Dryden Hunt is going to spend another winter in Saskatchewan.
The soon-to-be 16-year-old earned a roster spot with the Regina Pats of the Western Hockey League.
Hunt, the son of Karla and Jeff Hunt Nelson, had expected to attend the weekend session before whisking his way back to B.C. in time to attend training camp of the Westside Warriors of the BCHL.
However, some impressive play during camp earned the 15-year-old Nelson Minor Hockey grad a spot on the Pats.
Hunt, who came to Nelson from Kimberley, two seasons ago played in Saskatchewan in Wilcox at Notre Dame.
Last season with the Kootenay Ice of the B.C. Major Midget League, Hunt finished the season scoring 19 goals and 28 assists in 40 games.
The 5'10", 181-pound forward suits up for his first WHL exhibition game Friday at home against provincial rival, Moose Jaw Warriors.
 
Regina, entering a rebuilding phase, finished last season fifth in the East Division and 10th in the Eastern Conference with a 22-39-7 record.
WHL teams are allowed a maximum of two 16 year-old players on the roster. Each 16 year old must play in a minimum of 40 regular season games.
Hunt is not the only players from the Kootenay Ice to make the WHL grade. Jesse Knowler of Castlegar decided to forgo a chance to play for Trail of the BCHL, instead heading to Prince Albert Raiders.
The Raiders are coached by former Nelson Leaf skipper Bruno Campese.
sports@thenelsondaily.com