Mallard's Team of the Week — Kootenay Whitewater Festival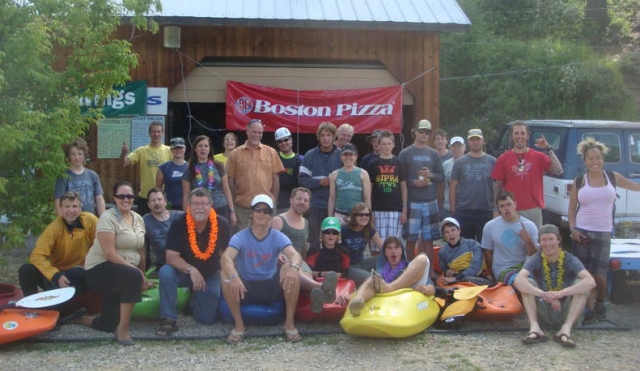 Andrea and Chris at Endless Adventures in Crescent Valley have joined forces with Kootenays — Borderline Boaters to once again host the Kootenay Whitewater Festival Saturday and Sunday on the Slocan River.
Management and staff at Mallard's Source for Sports are eager to help with the promotion by saluting 2010 participants as Team of the Week.
Some of the 2010 paddlers include, back row, L-R, Sam Butler, Jody Ginter, Andrea Miller (Endless Adventures), Bob Dodge, Scott Cox, Nick Barisoff, Brendan Ginter, Phil Frenchy and Lerenzo Burgman.
Front, Tara McPhanden, Jeff Godday, Keith Miller, Chris Ryman (Endless Adventures), Jeremy Undershoot, Laurence Bachand, Abby Dent, Nikita Churnoff, James McDonnal and Carl Jacks.