Endless Adventure in Crescent Valley plays host to fun-filled weekend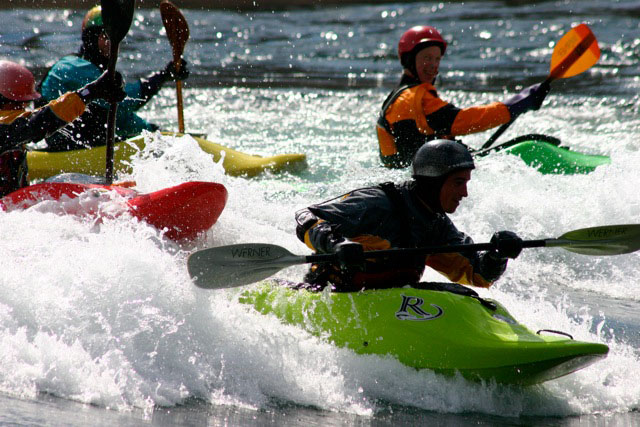 Really, it's the start of summer.
And the folks at Kootenays — Borderline Boaters are stoked to be presenting this year's Kootenay Whitewater Festival this weekend on the Slocan River near Crescent Valley.
The event, hosted at Endless Adventure, starts off with some meet and greet at the Endless Adventure campground and leads up to some exciting paddling Saturday and Sunday.
This is an intermediate paddle fest with a variety of clinics for all skill levels, including beginners.
The weekend starts off with a river run and clinics, followed by lunch, land games and more paddling in the afternoon.
Dinner on your own then back in action for The Evening Entertainment — opening act Roy Has Fire, featuring Almanak and Wrapping up the evening with DJ ELF .
Pilates Sunday morning with Live It Up Fitness, then a river run, Team Ball Race and Boater Cross for the rest of the afternoon. Finishing the weekend off with prizes and give-aways.
Guided river runs on the some of the West Kootenays classics.
The Kootenay Whitewater Festival is for intermediate paddler and the clinics are available for those that want to brush up on their skills.
Endless Adventure is hosting a Playboating clinic on Saturday, a Creaking clinic on Sunday, and the Basic skills and rolling clinic both days. The clinic are an additional $30 each.
Early registration is before Thursday for a discount of $10 at Endless Adventure, or register at Endless Adventure on Saturday  $60 for the weekend which includes lunch both days, T-shirt, prize, Party, camping.
Registration and sign up goes from 8:15 to 9 a.m.! For more info about the festival or other events, feel free to call Endless Adventure at 1-877-FUN-8181 or email info@endlessadventure.ca.
 
sports@thenelsondaily.com