Sunshine Village donates $50,000 to Selkirk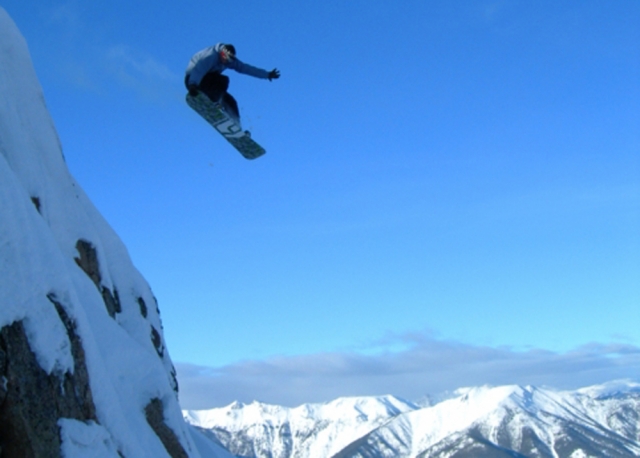 By Carrie Voysey
Sunshine Village Ski and Snowboard resort in Banff, Alberta, has donated $50,000 towards scholarships for students graduating from Selkirk Colleges Ski Resort Operations and Management program (SROAM).
The contribution is the largest single donation in the SROAM programs 30-year history.
"We are thrilled," said Selkirk College SROAM chair, Bob Falle. "These funds will provide incentives and support for our students for years to come."
The donation will create an endowment fund that will provide annual scholarships for two top academic students graduating from the program. One of the students will be required to prove main residency in Alberta to qualify for the scholarship.
Ralph Scurfield, principal owner, president and CEO of Sunshine Village, is pleased to support the students.
"Many of our employees have completed Selkirk's SROAM program," Scurfield explained. "And we also provide current students with work placements. The program strengthens the ski industry as a whole so it makes sense for us to support the college in this way."
Falle says that the relationship between Selkirk and Sunshine has always been mutually beneficial.
"Sunshine Village has been a strong backer of our program from Day 1. In fact, I still have a letter of support on file from 1979 that former General Manager John Gow wrote. He saw the need to create a program for aspiring ski area managers and this was his way of reinforcing our initiative."
The unique two-year diploma program offered at Selkirk Colleges Tenth Street campus in Nelson offers a business program core with ski resort specific courses such as: Ski Area Risk Management, Slope Grooming Operations, Ski Lift Functions, Snowmaking, Ski Area Planning, Rental Shop Operations, Ski Patrol Operations, Special Events and Snow School Management.
Many graduates of the program are enjoying the opportunity to transfer into university degrees, primarily in Tourism Management and Business Administration. Several Canadian universities, including Capilano, Royal Roads and Thompson Rivers, accept Selkirk graduates directly into the third year of their degree programs.
For more information on the SROAM program at Selkirk College, visit www.selkirk.ca/ht/ski or call 1.866.301.6604, ext. 370.