Sponsorships available for Selkirk Saints Golf Camp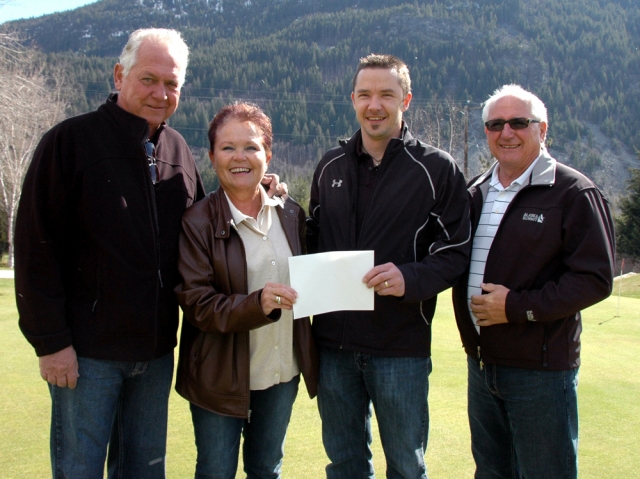 Thanks to many community donations made in memory of Laurie Palibroda, youth from the West Kootenay area may be eligible for sponsorships that will cover the cost of the upcoming Selkirk Saints Golf Camp.
The annual Selkirk Saints Golf Camp is set to run at Selkirk College and the Castlegar Golf Course from July 11-15. Golfers aged 7-17, from beginner to advanced, are welcome to participate.
Instructors will provide training on all aspects of the game including; short game, long game, specialty shots, mental aspects, rules and etiquette. Returning as head instructors are Denny McArthur, Pat Biln, Kevin Nesbitt and Craig Wilkinson.
"This camp provides a great way for kids to experience what game of golf is all about," explains Selkirk College Athletics Coordinator Kim Verigin. "This is the seventh year we are running it and one of the big reasons it has been successful is because of the support we receive from the community."
The cost of the day camp, that operates from 9 a.m-4 p.m. and includes lunch, a golf shirt, golf balls and tees, is $320 before May 15 (early bird registration).
The cost of the residence camp, that includes lodging, 24-hour supervision, evening activities and all meals, is $520 before May 15.
The Laurie Palibroda Memorial Golf Camp Sponsorship (bursary) was established in 2006 and has been supported by personal donations and through proceeds generated from the Pali's two-day men's golf tournament.
The annual tournament takes place on May 7 and 8 and participants can register by visiting the Castlegar Golf Course's website at www.golfcastlegar.com or by calling 250.365.5006.
"The tournament is a lot of fun and helps us keep Laurie's memory alive," says personal friend and Selkirk Saints Golf Camp donor Tim Smeltzer.
The sponsorship will enable up to three children to attend the camp. Application forms and guidelines are available online at www.selkirk.ca/athletics/campusrecreation/summercamps/golfcamp.
The deadline for submissions is May 6.